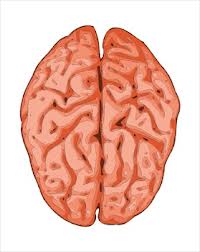 During Jerusalem's "Brain Awareness Week," the Hadassah Medical Center's Dr. Shahar Arzy gave a presentation at the Jerusalem Cinematheque entitled "The Possibility of Being Double," before the showing of the Oscar-winning movie, Birdman.
Dr. Arzy, a Neurology Specialist, co-runs the Neuropsychiatry Clinic, together with Dr. Renana Eitan, and the Comprehensive Epilepsy Center, together with Dr. Dana Eckstein, as well as directing the Computational Neuropsychiatry Laboratory at the Hebrew University.
Dr. Arzy explained that, like the star of Birdman, patients often experience having a second self, which follows them around, sits with them, and interacts with them. He shared a video of an Israeli patient who said she had a "double." The second self turned out to be an aberration caused by the onset of epilepsy. Dr. Arzy explains, however, that there are reports of doubles by "normal patients," which we can't explain as yet because the neuroscience of the self is still in its infancy and, therefore, we don't have the models or vocabulary to describe this phenomenon.
"If you feel another 'person' at the table during your Passover Seder," he advises, "don't be alarmed. It might be Elijah, the prophet."