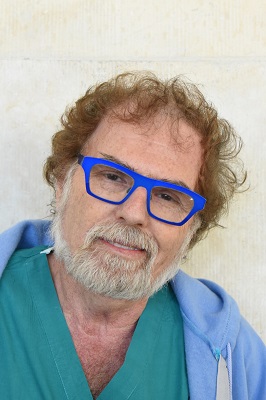 Prof. Simcha Yagel, director of the Hadassah Medical Organization's Obstetrics and Gynecology Department, has received the elite Ian Donald Gold Medal from The International Society of Ultrasound in Obstetrics and Gynecology (ISUOG). This is the first time an Israeli has won this prestigious gold medal.
ISUOG honored Prof. Yagel with this lifetime achievement award for his contribution to the advancement of diagnostic ultrasound in the field of obstetrics and gynecology. "Receiving the award is a huge honor," says Prof. Yagel. "Thanks to research and activity in this field, I have brought happiness to many people, including those where early detection helped them make critical decisions. I feel that I represent Hadassah and Israel with pride in this achievement."
Prof. Yagel explains, "For the past 40 years, ultrasound has been the number one diagnostic tool in the world. In Israel, the majority of women (aged 20 and over) undergo a routine ultrasound examination at least once a year."
Prof. Yagel is renowned for his pioneering work in fetal echocardiograms, developmental malformations, the use of three-dimensional diagnosis, and the understanding of pelvic-floor injuries. Each year, the "Yagel Method" of fetal heart scanning is used in tens of millions of diagnostic tests worldwide. The protocol has led to a 7 percent increase in the detection of life-threatening heart defects in unborn children.
In addition, Prof. Yagel's medical textbook Fetal Cardiology: Embryology, Genetics, Physiology, Echocardiographic Evaluation, Diagnosis, and Perinatal Management of Cardiac Diseases, is the key resource on the subject.