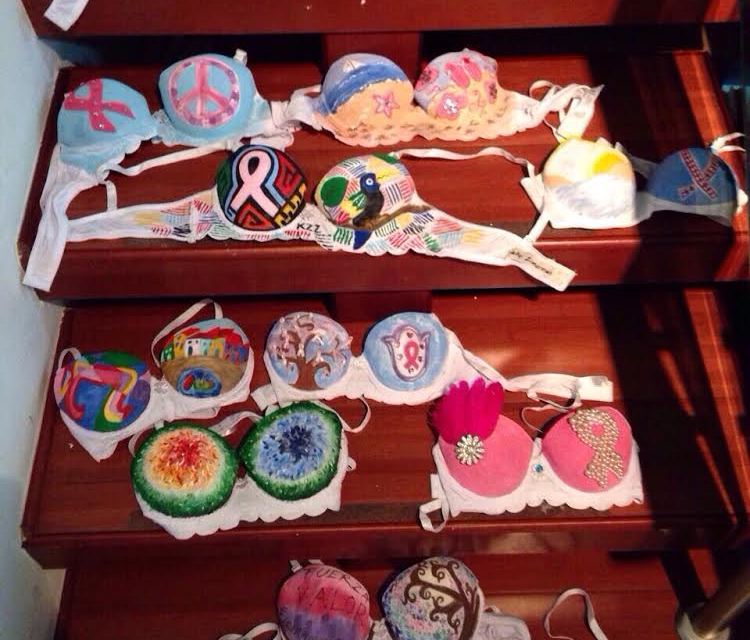 The Hadassah Uplift Project promotes breast cancer awareness. Women are invited to show their support by decorating a bra and displaying their creations at events which enable them to take an active role in bringing visibility to this devastating disease that knows no race or religion.
The Panama Uplift Project was a private event with limited capacity and was held in an art studio. Thirteen women of different ages participated. Each one came inspired and created a work of art.
One of the participants, Dr. Zehava Rubin did her painting in honor of her best friend Grisela, who died of breast cancer at age 38 after battling the disease for 10 years.  She named her artwork "Sunshine for Grisa".Another work of art was called "Hope of Day and Night".
Each participant gave her artwork a descriptive name.  Landscapes, "molas" (traditional of Panama) were painted, some with pink pearls and feathers!
It was a very exciting and beautiful event.
It was a night without words, breathtaking!