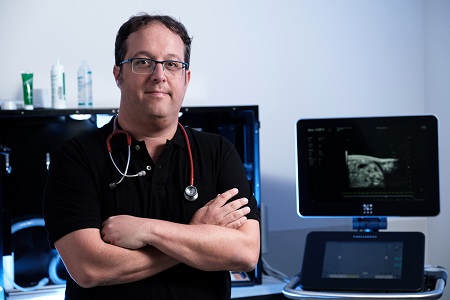 In a world-first study, a pediatric nephrology research laboratory at the Hadassah Medical Organization has discovered a promising new therapy for patients with tuberous sclerosis (TS) disease. In a mouse model, the researchers found that giving either steroids or Rapamycin during pregnancy can prevent cystic kidney disease in offspring with TS disease. The principal investigator and head of Hadassah's Pediatric Nephrology Unit, Dr. Oded Volovelsky, reports that Rapamycin also prolonged the life span of TS mice.
Tuberous sclerosis is a genetic disease that attacks multiple organs, including the kidney, brain, heart, and others. Chronic kidney disease, however, is the main reason for morbidity and mortality in adults with TS.
The study, highlighted in a June 2 "In-Press Preview "of JCI Insight, was conducted in Hadassah's Wohl Institute for Translational Medicine and jointly funded by the Israel Science Foundation and Hadassah's research fund.
"These results," the authors conclude, "reveal novel mechanisms of cystogenesis in TS disease and suggest new interventions prior to birth to ameliorate cystic disease in offspring."
Hadassah's leading tuberous sclerosis clinic is co-directed by Dr. Oded Volovelsky and Dr. Tal Gilboa in collaboration with Israel and United States TS Alliance organizations. This multidisciplinary clinic offers one-stop-shop care for children and families with the disease and includes nephrologists, a neurologist, a dermatologist, geneticists, and other medical providers.
https://insight.jci.org/articles/view/136857