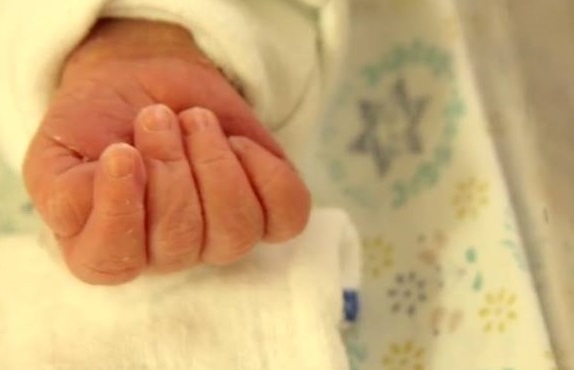 A baby suffering from a complex congenital disorder called Stickler Syndrome was delivered successfully following the performance by a Hadassah Medical Center multidisciplinary team of a rare operation to unblock its air passages.
The baby's bottom jaw was too small and its tongue fell backward, blocking its air passages. Had the baby been delivered without intervention, it would not have been able to breathe on its own.
A multidisciplinary team, including an obstetrician, otolaryngologists, neonatologists, pulmonologists, a cardiologist, and an anesthetist, were on hand during the tracheostomy that was performed to save the baby's life. Only the head and shoulders were pulled out for the procedure, and the baby remained connected to the placenta. Once the tracheostomy was completed, the baby was delivered by Caesarean section.
The baby is doing fine.