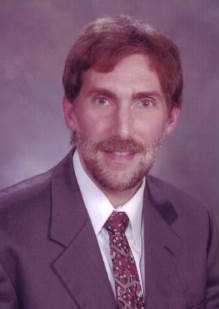 Being in the right place at the right time, Hadassah Medical Center Director General Prof. Shlomo Mor-Yosef and Head of Orthopedics Prof. Meir Liebergall were able to help save three fingers on a security guard's hand because they were at the basketball game when the guard picked up a firecracker which nearly severed them. See below for The Jerusalem Post article.
US Oleh Saves Firecracker Victim's Fingers
Judy Siegel-Itzkovich
November 13, 2007
Dr. Michael Chernofsky, a plastic surgeon at Jerusalem's Hadassah-University Medical Center, succeeded during a nine-hour operation on Monday in reattaching three fingers nearly severed and seriously damaged when security guard Yoav Glitzstein picked up a firecracker thrown during a basketball game.
The explosive, which Glitzstein saw being tossed during the Hapoel Holon-Hapoel Jerusalem game in Malha at 10 p.m. Sunday, caused severe damage to his right hand.
By chance, Hadassah Medical Organization director-general Prof. Shlomo Mor-Yosef and Hadassah orthopedic surgery department head Prof. Meir Liebergall were at the game and ran over to help. Liebergall was given first-aid equipment and bandaged the hand before the 42 year old guard was rushed to Hadassah Ein Kerem for microsurgery.
"I heard the explosion and saw somebody fall. We ran towards the victim." Team surgeon Dr. Adi Friedman was also there to help. "The victim was in great pain, but he asked me to take care of hischildren, who were there watching the game," Liebergall told The Jerusalem Post. "I could see from the damage that he needed urgent surgery, although he didn't lose a lot of blood, as there is not a lot in such injuries."
Chernofsky, who normally works at Hadassah on Mount Scopus and has performed hand surgery for 25 years – most of it in Pennsylvania and New York hospitals, and at Hadassah since his family made aliya three years ago – was on duty Sunday night.
After getting the call around midnight, he rushed to the hospital for the surgery, which is performed mostly while seated and while viewing tissues through a microscope. Chernofsky removed healthy veins from Glitzstein's foot to replace damaged blood vessels in the guard's hand, removed damaged bone and ligaments and reattached nerves and other usable tissue in a painstaking operation that took the entire night.
"It looks good. We could see that blood is going through the fingers and we hope for the best. We don't know how much feeling he will have because of the damaged nerves, but we hope that eventually, he'll have some hand function. It will take a year to heal."
Liebergall rushed to Hadassah to make sure that Glitzstein's operation would take place immediately and calm his family.He added that because a firecracker contains no metal, it is hard to detect. "It makes noise and scares people and causes little harm if not held when it explodes. But that is no excuse for the behavior of the hooligans," he said.
The orthopedic surgeon has three children who are sports fans and often go to games. "I don't want to generalize about sports. We have to wake up and restore good taste and decency to sporting events."
Copyright 1995- 2007 The Jerusalem Post – http://www.jpost.com/