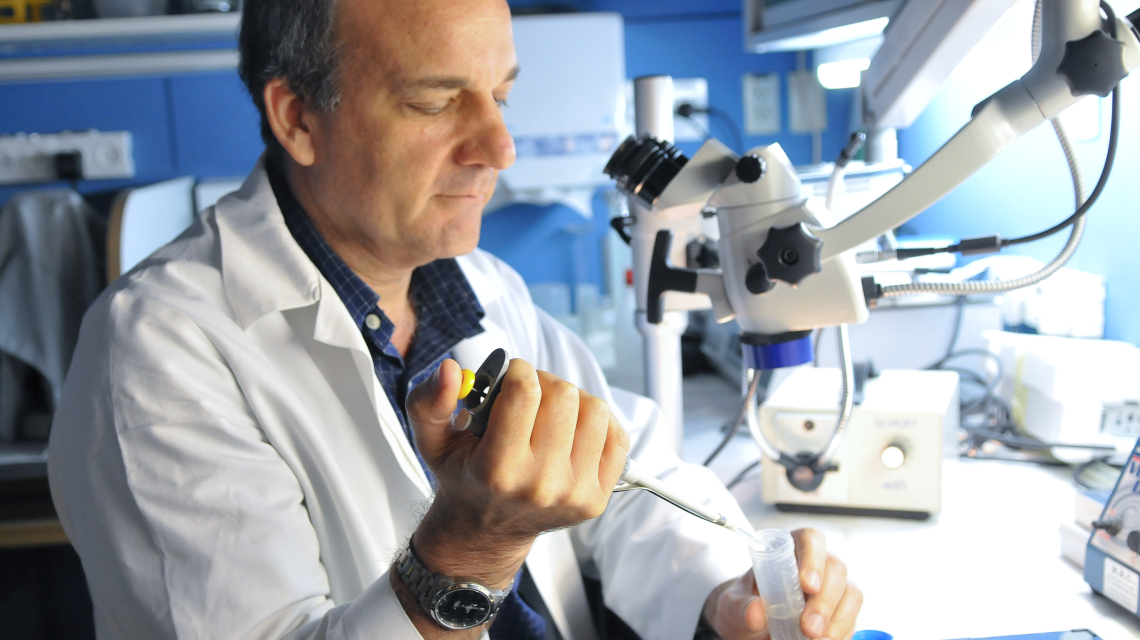 An international team of Hadassah Medical Center physicians and German and Swiss colleagues has identified an eye disease that is causing progressive blindness in Israeli patients–a disease that previously had only been seen in laboratory mice.
Now that the symptoms of the disease have been recognized in people, it may be possible to treat it with enzyme replacement therapy before irreparable damage is done.
The international team includes Hadassah's Prof. Eyal Banin (pictured in above photo), Director of the Center for Retinal and Macular Degeneration, as well as Dr. Samer Khateb and Dr. Menachem Gross; Tamar Ben-Yosef, PhD, of Haifa's Technion-Israel Institute of Technology; and a group headed by Prof. Thomas Dierks of Bielefeld University in Germany.
Read the full story in The Jerusalem Post.