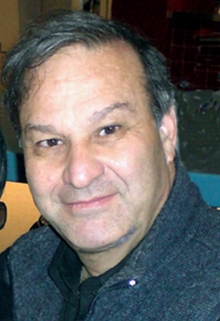 The Federal Drug Administration (FDA) has approved the start of a Phase I trial with a placental-cell based therapy to mitigate acute radiation syndrome (ARS) and enhance bone marrow regeneration following a bone marrow transplant. The product, PLX-R18, was developed by Pluristem Therapeutics based on studies of Prof. Raphael Gorodetsky, head of Hadassah's Biotechnology and Radiobiology Laboratories at the Sharett Institute of Oncology.
ARS (sometimes known as radiation toxicity or radiation sickness) is an acute lethal illness caused by irradiation of the entire body (or most of the body) by a high dose of penetrating radiation in a very short period of time. The syndrome affects the body's ability to form new blood cells (hematopoietic recovery).
Prof. Gorodetsky and his colleagues helped Pluristem to identify the potency of the new cell product, having conducted an extensive preclinical study at Hadassah. The preclinical findings with PLX-R18 cells (also termed PLX-RAD) were initially published in PLOS-ONE (http://journals.plos.org/plosone/article?id=10.1371/journal.pone.0066549) by Prof. Raphael Gorodetsky and the development team, and they were further verified at the National Institutes of Health (NIH) and other prominent centers in the United States. The new cell product's mechanism of action was also explored in collaboration with the Charité Univeristy Medical Center in Berlin, where its researchers revealed that PLX-R18 cells secrete a wide range of specific proteins which could trigger the resurgence of the necessary early descendants of stem cells (progenitor cells) that can differentiate to form one or more kinds of cell and support the regeneration of all blood cell lineages.
The preclinical studies paved the way for PLX-R18's application as a new treatment for cancer patients who suffer complications following high-dose radiation and chemotherapy. "PLX-R18-based therapy," notes Prof. Gorodetsky, "may present a breakthrough in the lifesaving treatment of acute radiation syndrome, which so far has had very limited alternative treatments. It can be anticipated that this cell therapy may serve also as a safe and easy treatment for a variety of severe hematopoietic disorders."
For an earlier article on Prof. Gorodetsky's work and treatment using PLX-R18's cells to save a little girl's life at Hadassah, see http://v2023.hadassahinternational.org/placental-stem-cells-prove-successful-in-bringing-little-girl-to-recovery-at-hadassah/
For an article on some of his initial research see http://v2023.hadassahinternational.org/placental-cells-found-to-have-potential-to-mitigate-acute-radiation-syndrome-2/
To see the work that Hadassah has done for the past several years using Placental based Cell Therapy, please go to http://v2023.hadassahinternational.org/category/research/placental-stromal-cells/