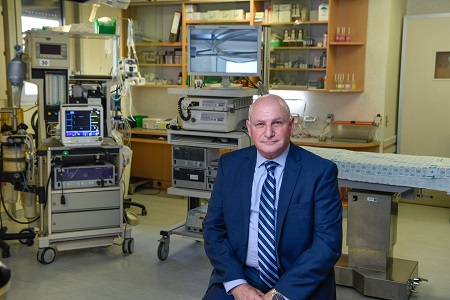 Israel, one of the first countries to face a new outbreak of COVID-19 in a mostly vaccinated population, is finding that though the number of people testing positive for the more contagious Delta variant is increasing, few of them are becoming seriously ill.
Prof. Yoram Weiss, director of Hadassah Hospital Ein Kerem, explains in the June 28 issue of The Washington Post, "We have reached a level of herd immunity in Israel that also provides cross-protection against the Delta variant, and, for that reason, the virus does not spread as quickly, it doesn't reach the most vulnerable population and it doesn't cause a lot of hospitalizations. It is making all the difference."
The Delta variant surge in Israel has been largely attributed to two school outbreaks. It was only recently that young people age 12 years and older became eligible for the vaccine, so they remain one of the largest unvaccinated groups in the Israeli population.
"Yes, we need to remain vigilant," Prof. Weiss says. "But we need to understand that this time we are confronting the virus in a different situation than we had before."
Read the full story in The Washington Post.