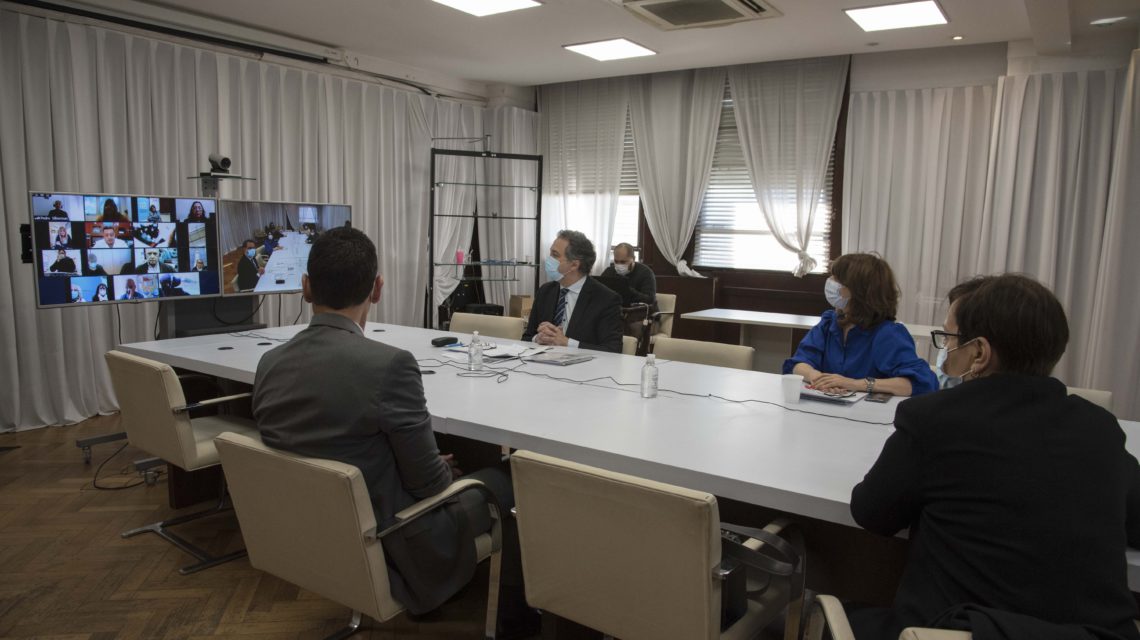 As Argentina celebrated its annual "Day of Nursing" on May 12, this year the day held special significance, for its nurses have been bearing much of the burden of caring for COVID-19 patients during the pandemic.
Hadassah Hospital Ein Kerem's Claudia Poggi, a complex nursing specialist in COVID-19, is spending the day in Buenos Aires as a member of Hadassah's medical mission to Argentina, where she is providing much needed advice to nurses across the country. During the pandemic in Israel, Poggi, who had been an intensive care nurse in Hadassah's Neurosurgery Intensive Care Unit, transferred to the COVID-19 Intensive Care Unit to take care of the severely ill patients.
In Argentina, as in other countries, nurses have had to adapt quickly to fast-moving situations, as COVID-19 has presented challenges that few nurses have seen previously. The nurses in Argentina are eager to learn from someone who has already been through similar experiences and has found a way to perform this specialized work successfully.
Fulfilling the mission of Hadassah's founder, Henrietta Szold, who, believing in the importance of educating nurses, opened the first nursing school in Israel in 1919, Poggi engaged in an interactive video conference call with hundreds of nurses from all over Argentina. She answered their many questions and advised them as to the best way to treat COVID-19 while supporting the anxious family members who were worried about their loved ones. Poggi emphasized that nurses are the key healthcare workers in simultaneously supporting the patients and their families.
Caring for patients with COVID-19, Poggi told the Argentinian nurses, has been one of the most transformative experiences of her life.