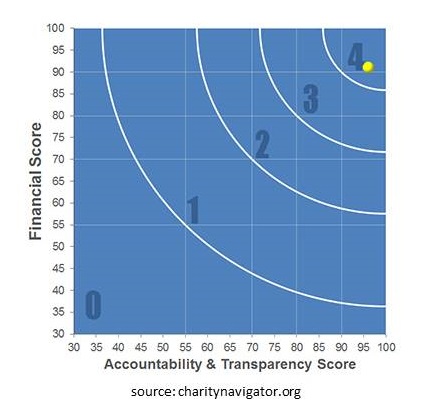 Dear Hadassah Supporters,
Today we're writing to say thank you. Thank you for supporting the work of Hadassah.
Hadassah has once again received a 4 -star rating from Charity Navigator, one of the largest independent charity evaluators in the US.
A strong performance on indicators of organizational health and commitment to accountability and transparency make Hadassah one of America's top charities.
Hadassah's work is important. And that means we strive to be efficient and transparent in order to ensure that our programs are making the greatest possible impact. With a coveted 4-star Charity Navigator rating — and a Grade A from Charity Watch — our donors know that supporting Hadassah isn't just the right thing to do, it's a smart investment.
Thank you,
Joyce Rabin                                                                  Melissa Kaplan
Interim President, Hadassah International                    Executive Director, Hadassah International