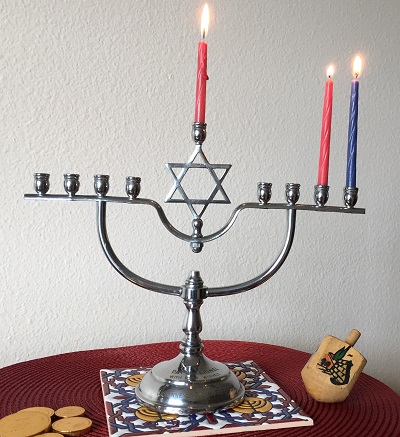 Terror Victim Relieved of Pain After 16 years: Hanukkah Miracle #2
On March 9, 2002, electronics technician Danny Turgeman went with friends for a cup of coffee to a new Jerusalem café, around the corner from the Prime Minister's residence.
Just before 10:30, a terrorist entered and detonated the powerful explosive device hidden in his clothes. The force of the blast killed 11 Israeli civilians and injured 54 people, 10 of them seriously. One of the seriously injured was Danny. His life was saved at Hadassah Hospital Ein Kerem, and he underwent a long period of physical therapy at Hadassah Hospital Mount Scopus. Still, his left arm was paralyzed. Although his nerves were torn away from the spinal cord, he suffered horrendous phantom pains. Two weeks ago, Hadassah neurosurgeon Prof. Zvi Israel, performing a rare procedure called motor cortex stimulation (MCS), implanted electrodes over the motor cortex in Danny's brain. The electrodes are connected to an implantable, battery-powered, neurostimulator, which is similar to a pacemaker.
"The pain was reduced for the first time in all these years," said a beaming Turgeman. He still needs some adjustment of the electrodes, since they need to be placed over the exact location of the brain where the pain originates, but he is on the way to healing. "I'm looking forward to lighting my Hanukkah candles tonight with a real sense of optimism," Danny said. "Thank you, Hadassah."
On this second day of Hanukkah, think of Danny and the literally thousands of other terror victims whose lives have been saved and improved by Hadassah.
By Barbara Sofer
Israel Director of Public Relations
Hadassah, the Women's Zionist Organization of America