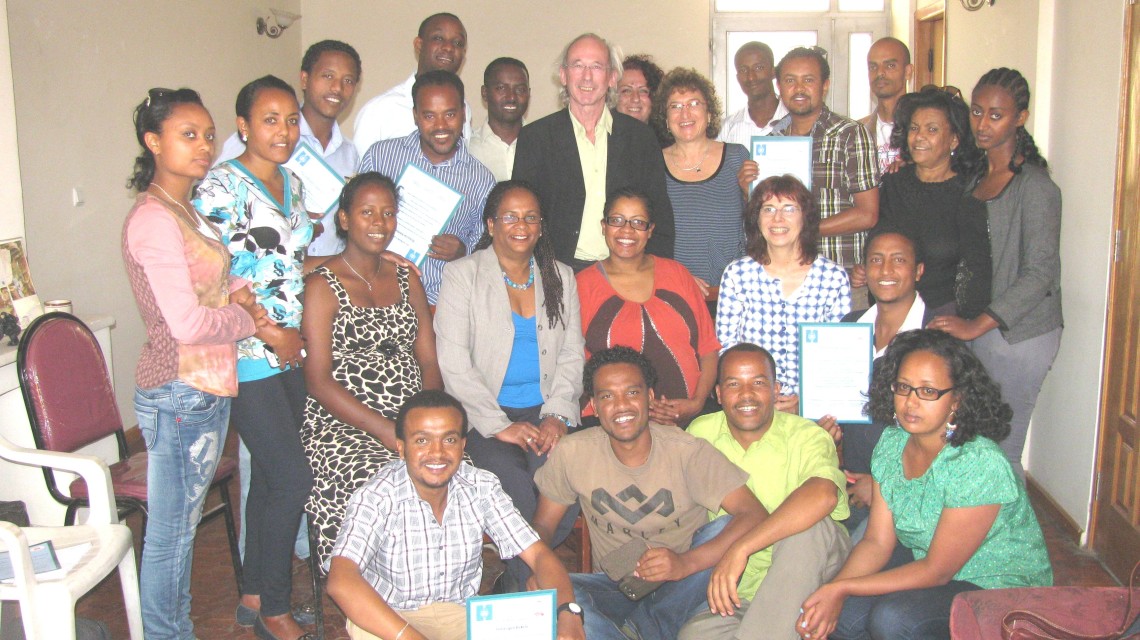 Under the umbrella of the Hadassah Medical Center's ART-Joy-Love project in Ethiopia, Hadassah's HIV/AIDS experts presented a four-day psychosocial workshop in Addis Ababa for the staff of five HIV/AIDS orphanages in January. (Read more about ART-Joy-Love's mission of providing HIV/AIDS orphans with anti-retroviral therapy and multidisciplinary medical care, along with joy, love, and education at http://www.hadassah-med.com/children-site/news-and-research/art-joy-love.aspx.)
Based on years of clinical experience and educational outreach by Hadassah's Pediatric AIDS multidisciplinary team, the workshop was facilitated by Estelle Rubinstein, Director of Hadassah's Department of Social Work, Ahuva Yavin Arnon, a psychologist from its Pediatric Psychiatry Unit, and Prof. Dan Engelhard, head of Pediatric Infectious Diseases and the Pediatric AIDS Center at Hadassah.
Eighteen Ethiopian caregivers, including psychologists, social workers, and nurses, participated in the workshop. Collectively, they care for about 500 orphans. Emphasizing the pivotal importance of dealing with psychosocial issues in treating children and adolescent orphans who are living with HIV, the seminar addressed the ways in which caregivers can help the children to cope with their very difficult life stories and the stigma of HIV; how to disclose an HIV diagnosis to the children; methods of building self-esteem; strategies for sex education; and dealing with behavioral problems. The workshop also focused on the needs of the caregivers, themselves, offering ideas for preventing burnout in such an emotionally challenging work environment.
Israel's Ambassador to Ethiopia, HE Belaynesh Zevadia, took part in one of the sessions. She conveyed her deep appreciation to the Ethiopian and Israeli teams for their commitment to these children.