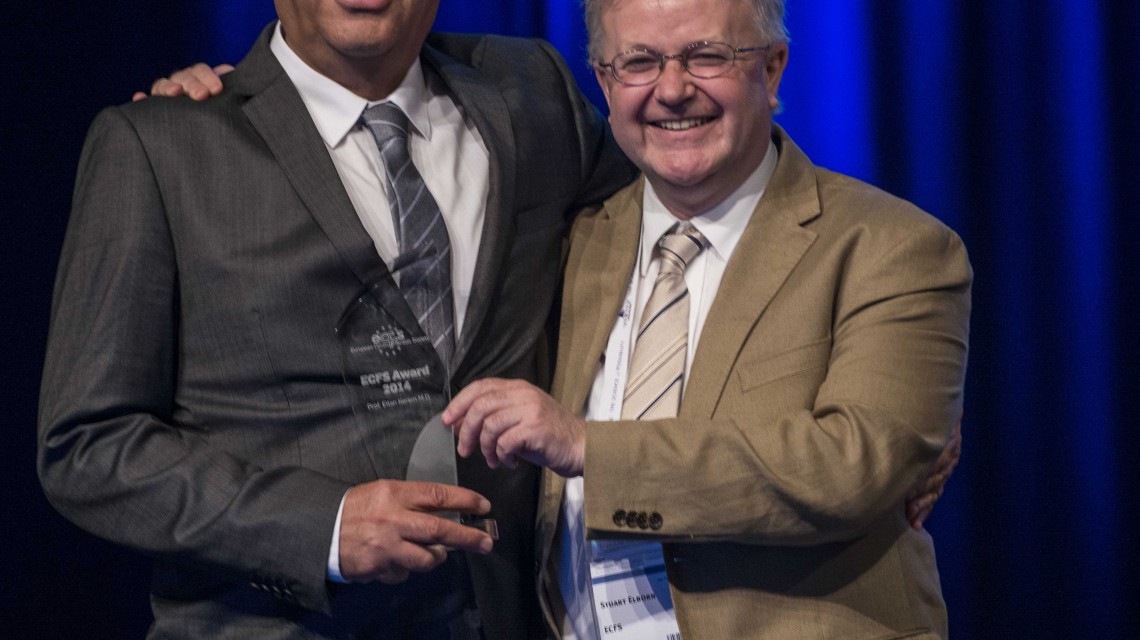 Prof. Eitan Kerem, world-renowned cystic fibrosis specialist and head of the Hadassah Medical Center's Division of Pediatrics, has been awarded the European Cystic Fibrosis Society (ECFS)'s 2014 prize for his outstanding work in CF.
Prof. Kerem is the principal investigator of many national and international multi-center clinical trials and author of over 170 papers in the field of pulmonology. His research spans such topics as the association between phenotype and genotype, prediction of disease severity and mortality, molecular mechanisms that affect variability in disease, and development of new mutation-specific pharmacological therapies to correct the basic defects in CF. Prof. Kerem was also instrumental in formulating the guidelines that paved the road toward the standardization of CF care in Europe and other parts of the world.
At the same time, Prof. Kerem has been a leader in promoting the rights of children with chronic diseases and advocating for proper care of these children. He has also been at the forefront of building bridges to peace through medicine, sharing his expertise with Palestinian colleagues and promoting professional exchanges between Palestinians and Israelis.
Prof. Kerem has served as Chairman of the Medical Advisory Board of Israel's CF Foundation and on the board of the ECFS, as well as president of the International Congress on Pediatric Pulmonology.