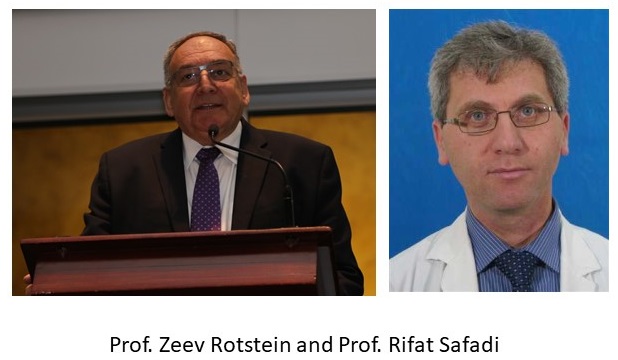 Organized by Prof. Avi Rivkind of the Hadassah Medical Organization, this year's 12th Annual Israel Medical Conference, held in Jerusalem in August, touched on a wide variety of subjects, from saving more lives on the battlefield to using genetics to better treat cancer patients. Among the many speakers at the daylong conference were Hadassah Director-General Prof. Zeev Rotstein and Prof. Rifat Safadi, Head of the Liver Unit, Gastroenterology and Liver Diseases at Hadassah.
Speaking before the 1,500 assembled physicians and laymen, Prof. Rotstein announced that more than 60,000 patients are now using a new feature of the Hadassah smartphone app that matches users with the appropriate doctor or department for their condition. For the first time in Israel, users simply type in their symptoms, and the app locates the particular physician or department that best fits their need.
In his presentation, Prof. Safadi explained that nearly a third of all people in the world live with a reversible condition called fatty liver, or hepatic steatosis. This puts them in danger of developing cirrhosis or even liver cancer as a result. His recommendation: reduce body weight, consume fewer processed carbs, eat less red meat, and avoid high-fructose drinks and saturated fats.
To read the full story, click here: https://www.breakingisraelnews.com/112381/doctor-house/