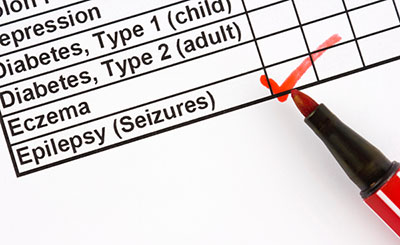 "Rebecca was 18 when she arrived at the Hadassah Hospital Neuropsychiatry Clinic after believing that she suffered from epilepsy for 12 years," said Dr. Shiri Ben-Naim, Director of the clinic. Rebecca came from a city in the center of Israel.
Rebecca's seizures had become more severe and frequent, despite a dozen years of epilepsy medications and a strict regimen of behaviors designed to reduce seizures. And no wonder. A video EEG, or electroencephalogram, administered by technicians in the clinic showed that she had no epileptic brain activity.
"When we told Rebecca and her parents that the reasons behind her seizures were emotional, and not epilepsy, the family had a difficult time with the news," reported Dr. Ben-Naim. Her father could not believe it. Her mother was relieved. But Rebecca was confused. Suddenly, she no longer had epilepsy.
While experts at the clinic worked with Rebecca to determine what caused her seizures and to train her in how to control them, they also provided guidance for her parents. Her antiepileptic medications were gradually reduced. Moreover, Rebecca learned how to identify her body's cues before going into a seizure and what tools she could use to stop it. With treatment she was able to do two years of National Service and continue her studies in college.
Said Dr. Ben-Naim, "We are proud to be counted among the international leaders in this field and to be able to apply this exceptional level of care to our patients."