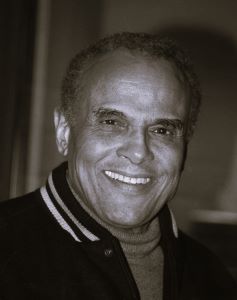 Hadassah International mourns the passing of Harry Belafonte. In 1996, Mr. Belafonte was our first "Citizen of the World" award recipient.
Mr. Belafonte set an example to the world of how an international celebrity can make an immense difference in the lives of people in need around the world. In addition to his acclaimed career as a performer, Mr. Belafonte reached out to help disadvantaged children by serving as the Voluntary Chair of UNICEF (United Nations Children's Fund).
In 1996 Hadassah International conference delegates from around the world were proud to confer our first "Citizen of the World" award on Mr. Belafonte at our tenth Annual Congress held in Jerusalem at a time when Israel was celebrating the 3,000th anniversary of the founding of Jerusalem. The conference theme was "A Light Unto The Nations."
Mr. Belafonte will be remembered not only for his magnificent singing and movies but also as a man who indeed served as a "light unto the nations."
May his memory continue to be for a blessing for generations to come.