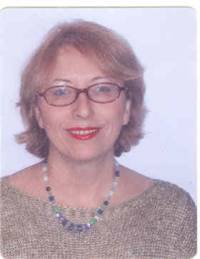 The Hadassah Medical Center's Sharett Institute of Oncology provides comprehensive, compassionate care to patients of today, while it has its eye on helping the cancer patients of tomorrow, not only in Israel, but all over the globe. That's why research is a major focus of the Institute.
Chair of the Institute is Prof. Tamar Peretz, who received her medical education at the Hadassah-Hebrew University Medical School and did a two-year fellowship at Memorial Sloan-Kettering Cancer Center in New York. "Oncology is a very difficult field in many aspects," notes Prof. Peretz. "First of all," she explains, "we are dealing with very very sick patients. For some of them, it is, unfortunately, obvious that they are not going to be cured. Coping with this gloomy future and their daily problems is hard for everyone." By the same token, Prof. Peretz brings out that she sees the field of cancer treatment expanding. "When I compare what we can do today to what we could do 20 years ago," she says, "I know that we cure many more patients; we prolong the life of many other patients; and we improve the quality of life. So every time we encounter difficulties, we also remember what we contribute."
Aside from the cutting-edge clinical care, at Hadassah, the oncology patients receive a lot of emotional support, since there are 10 psycho-oncologists on the Institute's team of health professionals.
One patient that Prof. Peretz remembers well was a 23-year-old woman with locally advanced breast cancer. Her tumor was very large and there was massive involvement of her lymph nodes. Hadassah's oncologists and surgeons decided it would be best to begin with chemotherapy to shrink the tumor and then follow with surgery. Since the woman had a family history of breast cancer and contracted the disease so young, she was tested for the BRCA mutation. When the test revealed the presence of the mutation, the woman, after consultation with Hadassah's multidisciplinary staff, decided to have a bilateral mastectomy. But, Prof. Peretz relates, this did not stop her from going on to have three children!
The Institute's Clinic for Oncogenetic Counseling is a source of pride. Founded in 1995, it has helped more than 4,000 patients to identify their genetic risks for cancer. Having identified BRCA mutations that are specific to women of Persian origin, Hadassah has pioneered the testing of these women who have a history of breast cancer in their family. "This test can save the lives of many Persian women and their daughters," Prof. Peretz notes, "because it enables a physician to diagnose the cancer at an early stage."
Prof. Peretz adds: "Not only are we saving the lives of women of today, but we are also affecting the future of their children." She explains that Hadassah employs a technique called Preimplantation Genetic Diagnosis (PGD) whereby an egg is fertilized through in vitro fertilization and, three days later, the embryo, now consisting of 6-10 cells, is examined to see if it is carrying a breast cancer mutation. If a BRCA mutation is found, that particular embryo is not chosen for implantation, ensuring that the women's children will not carry the mutated gene. Hadassah was the first in the world to use PGD to ensure that a woman who carries the BRCA mutation would not transfer this genetic abnormality to her children.