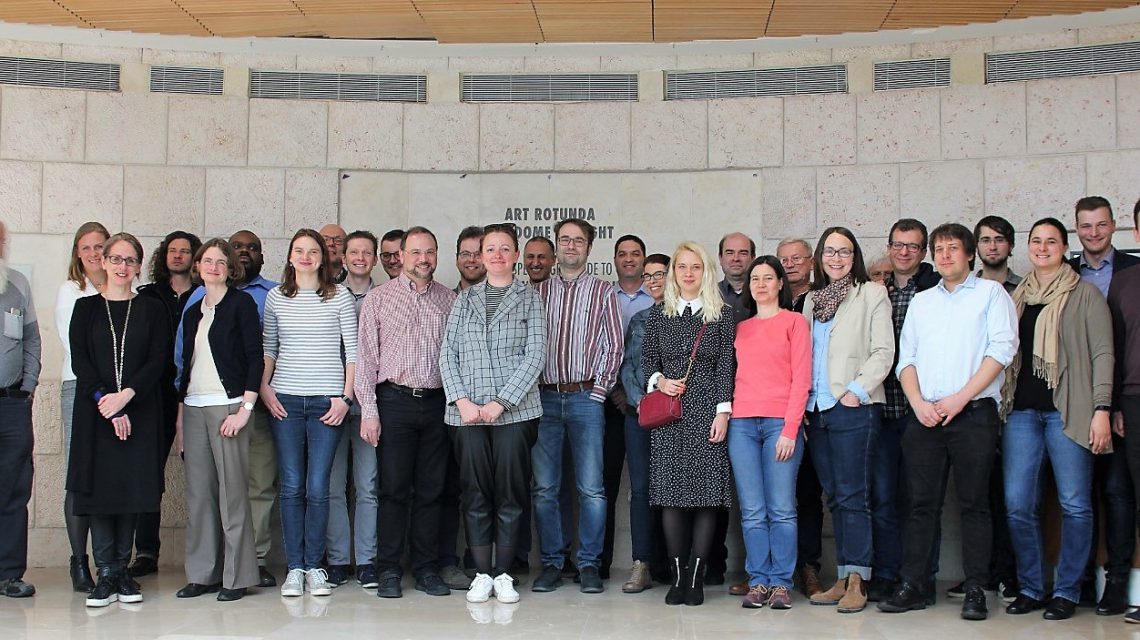 The Hadassah Medical Center recently hosted a meeting of scientists from around the world, who are working together on a special research project called HyperDiamond. Hadassah's Center for Hyperpolarized MRI Molecular Imaging, led by Prof. Rachel Katz-Brull, is a participant in this exciting project, which brings together scientists in the fields of physics, chemistry, and nanoscience from Germany, Austria, Switzerland, and France to meet with their Israeli colleagues.
Prof. Rachel Katz-Brull notes, "We hope to develop a new method to create alternative contrast materials for MRI. Nano-diamonds have special properties that can make small molecules glow in MRI, and these will form alternative contrast materials. Such alternative contrasting materials will enable us to see things that the known contrast materials used today cannot show us, and will overcome the accumulation of gadolinium–a controversial metal–­­­­­ that occurs as a result of the use of today's known MRI contrast agents."
Over the last three years, the project has been funded and supervised by the European Commission and has generated great interest around the world. At the professional meeting in Israel, the scientists presented their current findings, delved deeper, and set short-term milestones.
Hadassah's Center for Hyperpolarized MRI Molecular Imaging is developing additional hyperpolarized materials, including a non-invasive material for testing tissue acidity that may help in determining non-invasive tissue and brain ischemia; a number of substances used for blood-vessel imaging and blood flow; tumor and infection detection materials; and metabolic materials for future diagnostic use, based on metabolic changes in diseases.
The laboratory team, comprised of science and medical students, is working on developing these materials, together with Hadassah's physicians, for future clinical use. An emphasis is placed on the development of methods and materials for the general population, without the use of ionizing radiation.
Learn more about the Center and Prof. Katz-Brull's groundbreaking research at
http://hadassahinternational.org/hyperpolarizing-phosphates-diagnose-disease-hadassah-world-first/
http://hadassahinternational.org/hadassahs-center-for-hyperpolarized-mri-molecular-imaging-a-pioneer-in-its-field/
https://www.jpost.com/HEALTH-SCIENCE/A-Hadassah-hospital-world-first-503372