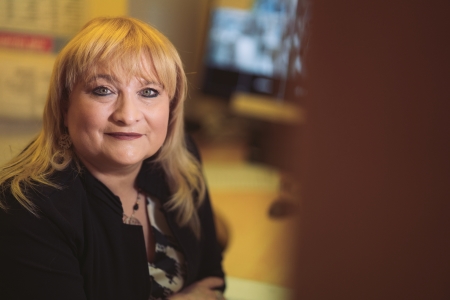 Living longer may include golden years with grandchildren or visits to exotic destinations on a travel bucket list, but it also increases the chances of encountering multiple ailments, some of which are associated with old age.
Over the last five years, an international team of intensive care physicians, including Hadassah Medical Organization intensivists Prof. Peter Vernon van Heerden and Prof. Sigal Sviri, has been discussing how increased longevity affects critical care medicine. The team has given the name "multi-morbidity" to this "co-occurrence of multiple, usually two or more, chronic conditions" that individuals may experience as they age.
In the September 10, 2021, issue of BMC Critical Care, the intensivists propose new approaches to integrate multi-morbidity into the decision-making processes in critical care medicine. "With previously devastating and often fatal diseases now transformed into chronic conditions," they write, "this is turning multi-morbidity into a major challenge in the world of critical care."
Prof. van Heerden comments, "While many older people are 'fighting fit,' the figures show multi-morbidity increases with age. A lot of older patients with two or three chronic ailments end up in intensive care units, and hospitals are not always prepared to treat them."
In fact, research shows that the prevalence of multi-morbidity is close to 90 percent in patients aged 85 years or older.
While the widespread presence of multi-morbidity among the elderly "might seem somewhat obvious," Prof. van Heerden says, "it's not been formally recognized until now." Prof. Heerden notes that colleagues "have approached the international team and told us that we've helped them understand the phenomenon."
The international team urges geriatricians to get involved as soon as an elderly patient is admitted to an ICU. They also advocate that health care institutions, historically structured to treat single conditions, take a more holistic approach in treating elderly patients.
Prof. Van Heerden looks forward to a time when the current range of ICUs, which includes general, surgical, neurological, cardiac, etc., will include geriatric ICUs too.
Main pic caption: Prof. Sigal Sviri