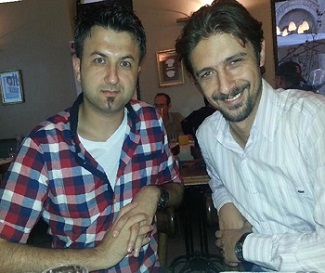 The Heart Institute at the Hadassah Medical Center is currently training two cardiac fellows from Turkey and one from Bosnia.
The staff recently bid farewell to three cardiac fellows–one from Serbia and two from Costa Rica. These fellows have been at Hadassah for five years and Prof. Chaim Lotan, head of the Heart Institute reports, "they speak and read Hebrew like natives and are superb cardiologists."
Hadassah's Heart Institute has also trained fellows from Bulgaria, Romania, and Latvia, as well as other countries across the globe. "Our fellows have made a significant impact in many of their home countries," Prof. Lotan notes, "bringing with them tools and techniques that did not previously exist back home." Hadassah keeps in touch with its fellows via international meetings and email. "Our fellows become our ambassadors throughout the world," he says.
( Photo shows Turkish Cardiac Fellows Dr. Eren Karayel and Dr. Erhan Gonen)