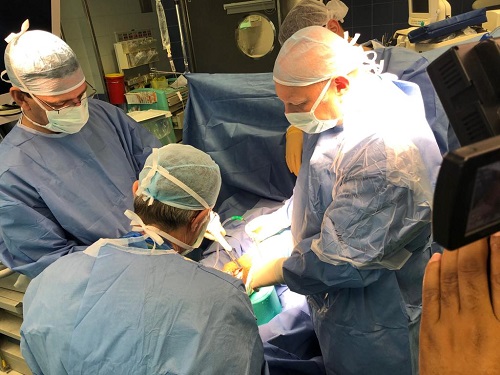 Chris Johnson, a star basketball player with Hapoel Bank Yahav Jerusalem, underwent successful knee surgery at Hadassah Hospital Mount Scopus.
Hadassah's physicians are the specialists for the popular Jerusalem home team. Dr. Adi Friedman, head of the unit for arthroscopic surgery and sports injuries, and orthopedic surgeon Ido Zion removed loose cartilage from Johnson's meniscus. "The procedure went fine," says Dr. Friedman, "and, after six weeks of rehabilitation, he'll be back on the court."
Johnson, age 28, hails from the United States, where he also played basketball. In addition, he has played basketball for France.