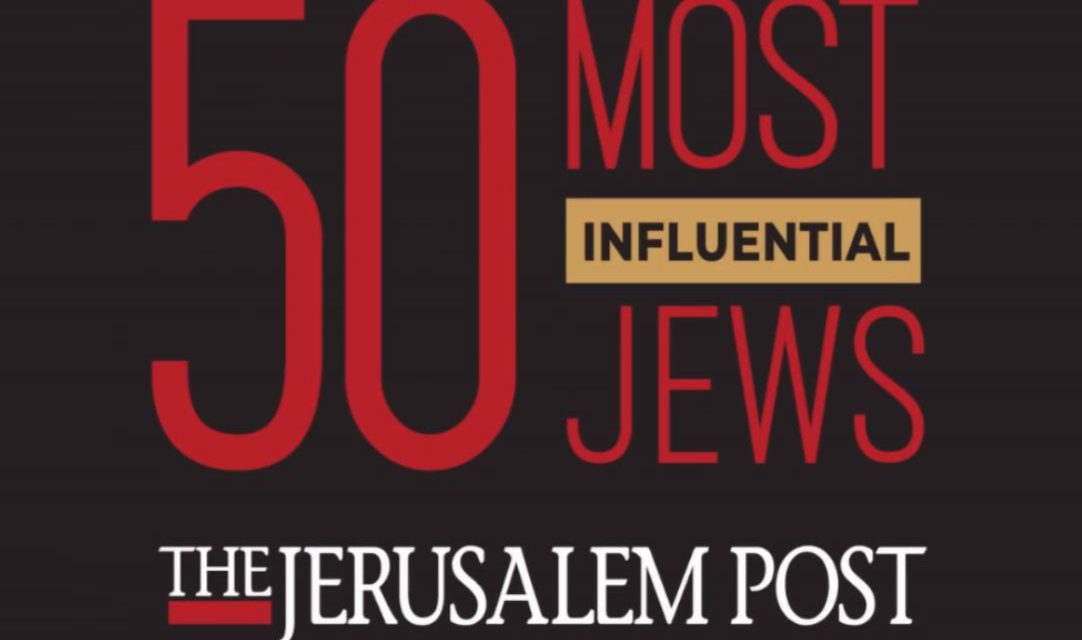 Hadassah leader Rhoda Smolow and blood cancer expert Polina Stepensky are honored for their contributions
The Jerusalem Post has named Rhoda Smolow, Hadassah's national president, and Polina Stepensky, MD, director of the Department of Bone Marrow Transplantation and Immunotherapy at the Hadassah Medical Organization, Hadassah's Israeli hospital system, and a world-renowned expert in using stem cell transplantation to treat rare blood diseases, to its list of 2023's "50 Most Influential Jews."
The group, which comprises Jews who are making a difference in fields ranging from politics to philanthropy, technology to the arts, and inspiring others to do the same, will be celebrated at a gala event at the Carlton Tel Aviv Hotel in Israel on October 9, 2023.
Described as a global medical leader by the Post, Rhoda Smolow heads an organization with international reach. Headquartered and with a wide range of activities throughout the United States, Hadassah also has operations in other parts of the world and founded and owns the Hadassah Medical Organization, the Jerusalem-based hospital system.
Said Smolow, "Hadassah and all it represents – a love of Zionism and Israel, a determination to provide the best that medicine has to offer, a belief in the importance of women's empowerment – have been my passion for 40 years. By honoring me, the Jerusalem Post honors Hadassah."
Polina Stepensky, whom the Post calls a disease warrior, shot to worldwide fame this year following a breakthrough in her search for a treatment for multiple myeloma, the second-most common blood cancer and one long considered incurable. She and her team discovered that the disease could be treated using a genetic engineering technology called CAR-T cell therapy, which boosts patients' immune systems enough to destroy the cancer.
More than 90% of the multiple myeloma patients treated responded to the breakthrough therapy, which will soon be available in the US and was developed and produced by Hadassah in collaboration with immunologist Cyrille Cohen, PhD, of Bar-Ilan University in Ramat Gan, Israel.
Said Stepensky, "I am grateful to Hadassah for giving me the opportunity to do what I Iove. As a girl in Ukraine, I dreamed of becoming a doctor. That I was able to attain my goal is its own reward. To be included in a group of such accomplished fellow physicians and scientists is a wonderful perk for which I thank the Jerusalem Post."
"As we begin the new Jewish year, our joy is deepened by this recognition of our outstanding national president Rhoda Smolow and of medical pioneer Polina Stepensky," said Naomi Adler, CEO of Hadassah. "Both are committed, body and soul, to the work they do and relentless in their pursuit of excellence. And both exemplify tikkun olam, Judaism's mandate to make the world a better place."
"It is wonderful that these two exceptional individuals are being honored," added Yoram Weiss, MD, director general of Hadassah's Israeli hospital system, the Hadassah Medical Organization. "It is hard to overstate the importance of what Polina and her team have accomplished, of the countless lives that will be saved as a result. As for Rhoda, she is someone whose determination to do good and whose talent for leadership and consensus-building are examples to all."