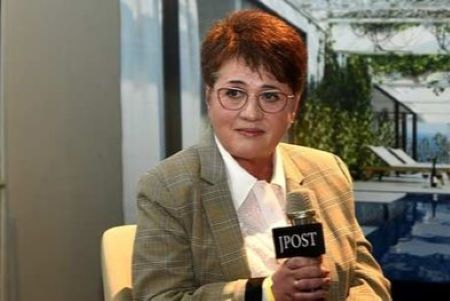 Prof. Polina Stepensky, director of Hadassah Ein Kerem's Department of Bone Marrow Transplantation and Immunotherapy for Adults and Children, was one of four featured women on a panel titled "The Healers," which took place during the Women Leaders Summit in Tel Aviv sponsored by The Jerusalem Post.
Having moved to Israel from Ukraine as a young girl, Prof. Stepensky had always dreamed of becoming a doctor. But she was told that only geniuses could become doctors. "I told myself that I could still help patients by becoming a nurse because it's a fantastic profession," Stepensky says. After working as a nurse, she was accepted into medical school and is now a leader in the research and development of CAR (chimeric antigen receptor) T-cell therapy for cancer patients.
In addition to Prof. Stepensky, the panel featured Dr. Yael Marantz, vice president of Nonclinical Development at Teva Pharmaceuticals; Prof. Ephrat Levy-Lahad, director of the Medical Genetics Institute at Shaare Zedek Medical Center; and Prof. Michal Schwartz, a neuroimmunologist at the Department of Brain Sciences of the Weizmann Institute of Science.
Click here to read the entire Jerusalem Post article.
Watch and read: The video of Dr. Stepensky's panel is featured in this Jerusalem Post article.

Watch: The video of the Women Leaders Summit in its entirety is featured here.