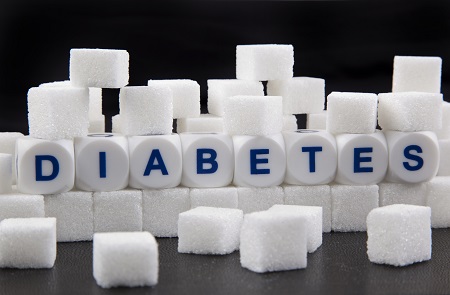 With 450 million adults worldwide suffering from diabetes today and an increase to more than 640 million expected by 2040, the need for a safe and effective treatment is ever more compelling. In a multinational study, which the Hadassah Medical Center Diabetes Unit helped to design, researchers discovered that dapagliflozin not only proved to have a good safety profile, but also to lower the rate of cardiovascular death from and hospitalization for heart failure.
The researchers explain that because diabetics are at risk for both cardiovascular disease caused by plaque build-up inside their arteries (atherosclerosis), as well as heart failure, "the importance of determining diabetes therapies that are not only safe but also effective in reducing cardiovascular risk is paramount."
Entitled DECLARE-TIMI 58, the phase 3, double-blind, placebo-controlled study, highlighted in the January 24, 2019 issue of The New England Journal of Medicine, was conducted at 882 sites in 33 countries. It involved 17,160 patients with type 2 diabetes, 10,186 of whom did not have atherosclerotic cardiovascular disease, but did have multiple risk factors for the disease. It was designed collaboratively by the Thrombolysis in Myocardia Infarction (TIMI) Study Group, the Hadassah Medical Organization, the trial executive committee, and AstraZeneca, its sponsor. Prof. Itamar Raz, former head of Hadassah's Diabetes Unit, and endocrinologists Dr. Ofri Mosenzon and Dr. Avivit Cahn were the Hadassah physicians involved in conducting the study.
The primary safety outcome explored was a composite of major adverse cardiovascular events (MACE), including cardiovascular death, myocardial infarction, or ischemic stroke. Dapagliflozin was not any less safe than the placebo. The two primary efficacy outcomes were whether the drug lowered MACE or cardiovascular death from or hospitalization for heart failure. While dapagliflozin did not bring about a lower rate of MACE in either group of patients, it did result in a lower rate of cardiovascular death and hospitalization for heart failure. This lower rate, the researchers report, "was consistent across multiple subgroups, which shows that dapagliflozin prevented cardiovascular events, particularly hospitalization for heart failure, in a broad range of patients, regardless of a history of atherosclerotic cardiovascular disease or heart failure."
In addition, it should be noted that dapagliflozin has been shown to have a robust protective effect on the kidneys. "This study, along with additional studies testing the safety and efficacy of medications belonging to the family of SGLT2 inhibitors, will change the paradigm for the treatment of patients with type 2 diabetes," comments Prof. Gil Leibowitz, head of Hadassah's Diabetes Center.