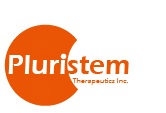 "Hadassah is one of the leading medical centers in the world and we are honored to work with Prof. Reuven Or and his team," Pluristem Therapeutics, a leading developer of placenta-based cell therapy products, reported today, as it announced that it has entered into a long-term collaboration agreement with the Hadassah Medical Center.
Hadassah's Department of Bone Marrow Transplantation and Cancer Immunotherapy, headed by Prof. Or, will use preclinical models to assess the potential efficacy of Pluristem's PLX-RAD cells for treatment and prevention of hematological deficiencies and complications of bone marrow and umbilical cord blood transplants.
The preclinical studies to be conducted at Hadassah are expected to yield important data about the use of PLX-RAD cells in the treatment of hematological diseases. These data may help Pluristem to direct future clinical trials, explained Pluristem Chief Executive Officer Zami Aberman.
In elaborating on the possibilities for this cell therapy, Pluristem notes that it sees various potential uses for its PLX-RAD cells, including:
Enhancement of engraftment of transplanted hematopoietic stem cells for the treatment of bone marrow deficiency, which can result from immune system disorders, genetic diseases, and treatment of leukemia and other blood cancers. (Case Western Reserve University is studying PLX-RAD cells to see if they improve engraftment of umbilical cord blood transplants.)
Treatment of acute radiation syndrome (ARS); this indication is being developed in conjunction with the United States National Institutes of Health.
Treatment of bone marrow deficiency in patients who have undergone chemotherapy.