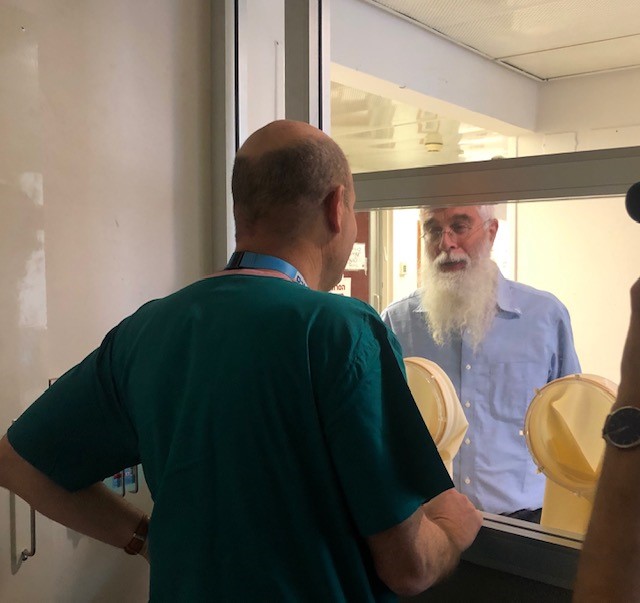 What can a patient expect in the Coronavirus Outbreak Ward at the Hadassah Hospital at Ein Kerem, housed in a separate building away from the rest of the hospital activities?
Hospitalized patient Rabbi Dov Singer, the head of the Mekor Hayim Yeshiva and a well-known figure in Israel, posed this question to members of the medical team in the Isolation Ward.
Prof. Ran Nir-Paz, a specialist in infectious diseases who recently returned to Hadassah after supervising the care of Israelis with coronavirus who had been hospitalized in Japan, and nurse Nechama Reichman who works in the Hadassah unit for prevention of infectious diseases, responded to their patient though a special window that separated them from their patient.
They told Rabbi Singer that in addition to treating symptoms: temperature, cough, overall bad feelings, the team emphasizes exercise and keeping up morale among the patients.
Prof. Nir-Paz emphasized that the virus can last six days in the best circumstances or carry on for weeks with temperature and cough. "From my experience with the patients in Japan, I can say that there don't seem to be fixed parameters for how it impacts patients and how long the recovery takes."
"We are so grateful to the care at Hadassah," responded Rabbi Singer. "We know we'll be hospitalized for a long time, and that it's for the best."