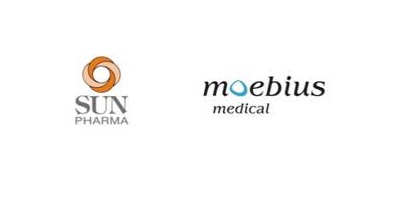 What began as a solution to locked jaw–temporomandibular joint (TMJ) disorder–has led to the creation of a novel non-opioid pharmaceutical candidate for the treatment of osteoarthritis pain, thanks to a Hadassah Medical Organization discovery and collaboration with colleagues at the Hebrew University and the Technion.
The drug, called MM-II, has been commercialized through Moebius Medical, a biotech start-up at Hadasit, Hadassah's technology transfer company, together with the Hebrew University's Yissum and the Technion's T3. In December, Moebius signed an exclusive worldwide licensing agreement with pharmaceutical giant Sun Pharmaceutical Industries Ltd. of India to further develop MM-II. Having completed the first clinical study at Hadassah–a randomized, controlled, double-blinded study with mild to moderate symptomatic knee osteoarthritis  patients–Moebius Medical reports that "the product has demonstrated fast onset of action, potentially better efficacy, and comparable safety for alleviating osteoarthritis pain when compared to Hyaluronic Acid injection (the standard treatment)." MM-II leverages the physical properties of liposomes (small vesicles that deliver drugs into the tissues) to lubricate arthritic knee joints, thereby reducing friction and wear which, in turn, leads to join pain reduction. Results were presented before the American Academy of Orthopedic Surgeons, Osteoarthritis Research Society International, and the American College of Rheumatology.
How did discovering a solution for locked jaw lead to MM-II? Hadassah's Prof Dorit Nitzan, a senior surgeon and researcher in Oral and Maxillofacial Surgery, explains:
"Closed locked jaw used to be treated surgically, with the aim of correcting the disc position. We discovered quite surprisingly that arthrocentesis (removing fluid from the joint to relieve the pressure) released the lock. Since arthrocentesis does not change the disc position, we were left with a riddle, not understanding what causes severe closed lock to be immediately released by such an innocuous procedure. The answer, we realized, could be found in the field of mechanical physics. But I didn't know enough physics to work it out. Then, a 15-year-old patient from Haifa came in for treatment of locked jaw. Her father, Prof. Izhak Etsion, wondered if we understood what exactly caused the lock. I told him we were looking for the expert to help us understand the mechanism. He looked at me and said, 'I am that person.' "
Prof. Nitzan went to study with Prof. Etsion at the Technion to understand the role of friction, joint wear, and lubrication from the perspective of mechanical physics. She relates: "We came up with an explanation of the relationship between the adherence forces that lead to locked jaw–what we called 'the anchored disc phenomenon'–and arthrocentesis. This led us to understand the importance of lubrication for synovial joint health."
The next step was to produce the product that would enhance movement. Prof. Nitzan turned to an expert in liposomes–Prof. Yechezkel 'Chezy' Barenholz, a professor of biochemistry at Hebrew University. His team included Dr. Avi Schroeder, today a professor at the Technion, and, together, they created MM-II, a liposomal, non-opioid lubricant, effective for all synovial joints.
"Think of the bio-material, the liposome we invented, as a liquid with tiny ball bearings which serves as a lubricant for joints," says Dr. Schroeder. "We were proud of finding a relief for millions of people who suffer from osteoarthritis pain."
Moshe Weinstein, Chief Executive Officer of Moebius Medical, notes: "The fact that our novel technology was conceived in Israel and developed within the RAD Biomed Accelerator, confirms the unique quality of the country's biotechnology ecosystem. In fact, our technology was born from the multidisciplinary cooperation among leading professors from three of Israel's most prestigious research institutions: Prof. Yechezkel Barenholz of the Hebrew University, Prof. Izhak Etsion of the Technion Israel Institute of Technology, and Prof. Dorit Nitzan of the Hadassah Medical Organization."
Moebius was founded in 2008 within the RAD Biomed Accelerator to develop products based on a patent-protected technology exclusively licensed from the technology transfer arms of Hadassah (Hadasit), the Hebrew University (Yissum), and the Technion's Israel Institute (T3).
Sun Pharma is the world's fifth largest specialty generic pharmaceutical company and India's top pharmaceutical company.