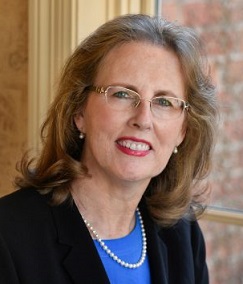 Malia was a top Dallas trial attorney–a senior partner in a law firm–and the mother of three children, the youngest, age five. Her energy level was high and her life was full. And then, 18 years ago, she was diagnosed with multiple sclerosis (MS).
In the beginning, her symptoms were mild–for example, she was a little unsteady in her walking. She began taking a weekly injection of Avonex because, as her doctor told her, "You wouldn't want me to treat you for high blood pressure only after you had a heart attack." 
Malia took Avonex for about 10 years. Still, her life became a journey of declining energy and mobility. Her biggest fear was that she would lose her vision and not be able to drive her children around.  Fortunately, she didn't experience any problems with her vision, but her gait did get worse, as did the fatigue. 
Ultimately, she could only walk a very short distance with a walker. Her balance became more unsteady. Her speech was harder to understand. And the fatigue got so bad that even taking a shower was so exhausting that she needed a nap afterward.
Malia tried four or five different medicines, but none seemed to help. As she explains, however, the promise of these medicines is only to slow the progression of the disease, not to improve upon one's symptoms.
At one point on this odyssey of decline, Malia fell and broke her leg and found herself in a wheelchair for six weeks. She began to research other treatment options, surfing the internet extensively. It was how she came upon the innovative stem cell work of Prof. Dimitrios Karussis, Senior Neurologist at Hadassah Hospital Ein Kerem and head of its Multiple Sclerosis Center. She learned that Prof. Karussis was conducting a unique MS clinical trial involving the injection of a patient's own bone marrow-derived stem cells directly into the spinal cord. 
When she met Prof. Karussis for the first time, she was walking with a walker, but couldn't walk any real distance. It was December 2014.  In the spring of 2015, Malia, who was accepted by the Hadassah Medical Center for treatment, traveled back to Hadassah to have a bone marrow extraction, which would be the basis for her stem cell transplant. As she explains, just a syringe of cells is extracted, but then these cells are enhanced in culture for six months. In the fall of 2016, Malia received her first infusion. The actual infusion, itself, Malia relates, took only five minutes!
"I got the infusion at 2:00 p.m.," Malia recalls, "and eight hours later, I did something I had not done in two to three years." She explains that before the infusion, whenever she got out of bed, to get back in, she would have to lift her right leg with her hands. This time, post infusion, after she got up to go to the bathroom, she was able to get back into bed by just lifting her right leg onto the bed–without holding it! She called the kids; her husband, David, made a video of her new ability. When her doctors came in that next morning to see how she was doing, she showed them her new skill. "Everyone was sobbing," she recalls; "we were all so excited by how amazing it was."
Malia says: "The most important thing of all was that "the level of my fatigue was so improved." Taking herself back to the night she returned home from that first infusion, Malia recalls: "We arrived back home at midnight. The next morning at 8:00 a.m., I was up writing my blog. Then I unpacked, did laundry, and made a five-course dinner for my husband, after which he went to bed, exhausted from the jet lag.  I, however, stayed up to crochet a new blanket until midnight."
That renewed energy has never disappeared since Malia started getting stem cell infusions at Hadassah. She received two more in 2016 and the most recent in February 2017. The kind of improvements varied with each infusion—sometimes the improvement in her gait was most noticeable; other times, it was the clarity of her speech. With the 2017 infusion, it was her balance. A year or so ago, she could only balance herself on a "whole body vibration machine" for about a minute and a half. Then she worked this up to five minutes. After this fourth infusion, she could stay on the machine for 12 minutes–and even let go of the bar with one hand.
In addition, before every infusion, a baseline measurement of her abilities is taken. The most recent baseline, Malia reports, was higher than ever before. By the same token, her overall physical improvements are the best they've been.
Malia's recovery is not without its setbacks. As the stem cell treatment wears off, she does experience some backsliding in her improvements–perhaps in her speech or the way she walks. Nevertheless, after she has a treatment, the improvements return or surpass the previous ones.
"I had forgotten what it was like to feel like a regular person–like someone with a normal level of energy; I had forgotten what it was like to feel good," Malia says. When she is out and about with her walker, she sees people looking at her with sympathy. But she doesn't feel sorry for herself, she notes, because she has gotten her life back. Malia feels blessed that she has come this far. "Until you've been there, she brings out, "you can't really understand just how important it is to feel like a regular person."
Malia had stopped practicing law when she was diagnosed with MS. But just recently she reactivated her law license. She took on a case, with a colleague. And in the beginning of April, she will be going to trial! "When you feel like you can do things you used to do, life is as it should be," Malia says.
Malia no longer takes any medication for MS and being an MS patient is no longer a central focus of her life. But, she is now a stem cell activist and fundraiser on behalf of Hadassah because "I feel I have been given a gift and I want to ensure that more people with MS can be helped."
While she doesn't know the other participants being treated at Hadassah, she did meet one man from London last time she was at the hospital for her infusion. As she relates, this man was "giddy with excitement, lifting his cane in the air with one hand." They began to talk and he explained that he just had his first stem cell infusion and, overnight, he was able to lift his cane up in the air with his right hand when for 15 years he had been unable to even hold anything in that hand.
"What I would like Hadassah supporters around the world to understand," Malia relates, "is that yes, I get the wonderful benefits of Prof. Karussis' stem cell treatments (and, of course, she does not minimize his trailblazing hard work and miraculous success), "but I also was surprised to learn that I have this large Hadassah cheering squad that gives me hope and supports me–making me believe in possibilities for improvement. As Malia recalls, when she sits with a visitor from Hadassah and sees the look of awe on the face of this Hadassah supporter because of the leap in her improvement, it gives her renewed strength. "There are many things I want to do with the rest of my life," Malia says, "and raising money for Hadassah is at the top of the list."