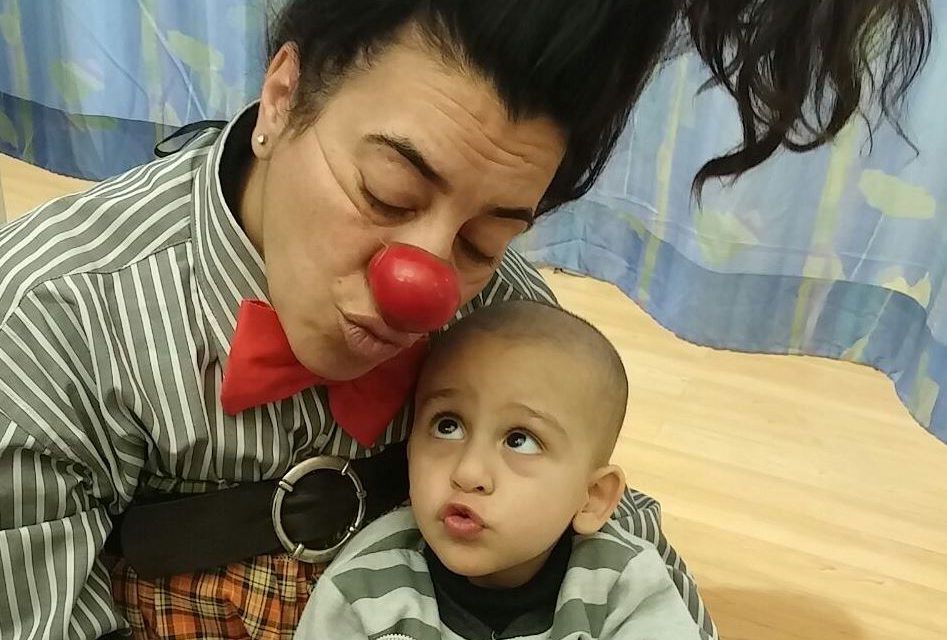 One of the special things I value about working at Hadassah Hospital is the gathering of people from all nations, ages, and religions.
For me, a big blessing is helping two children to connect and play with each other–one who speaks only Arabic and the other a religious Jew wearing a kippah (skullcap).That's where the healing begins. This solidarity among people from different backgrounds exists also among the members of the medical staff and within our group of medical clowns.
In this blog, I bring the story of Fulla Nag'ab G'ubach, a medical clown who has been at Hadassah for five years. Fulla lives in Isawiya, an Arab neighborhood on Mount Scopus in Jerusalem, with her three kids. Here is her story:
"When I started my work at Hadassah Hospital three years ago, my Hebrew was not so good. During my break, a man came over to me, asked me in Hebrew to go to see his father, and offered to pay me. It took me awhile to understand him, but when I did, of course, I told him I will go to see his father without pay.
On our way, he told me that his father refuses to eat or drink and sometimes even to talk. He guided me to his father's bed. I found a very old man, recovering from heart surgery.
When he heard me speaking Arabic, his mood changed and he told me he will eat something if I play him a song by an old Iraqi singer, Nazem Al Ghazali. I agreed and after I played his favorite song for him, he asked me to feed him. I did that with all my heart. I felt so happy that I succeeded in changing his mood. It strengthened my belief and trust that through human feelings, we can make connections–regardless of religion, color, race or sex.
I received a lot of thanks and praise from his family, which gave me belief and trust in my humanist work and more power to continue. I kept visiting him from time to time, but the tragic end was not so far away and he died. My relationship with his family, however, continues."
May we all reach true freedom to be who we are, to open our hearts to others, and to open the way to human connection. May we learn to extend our inner boundaries and to see the light in each of us.   
Until next time, may the red nose be with you!–Nehama (Boola-Boola) Perel