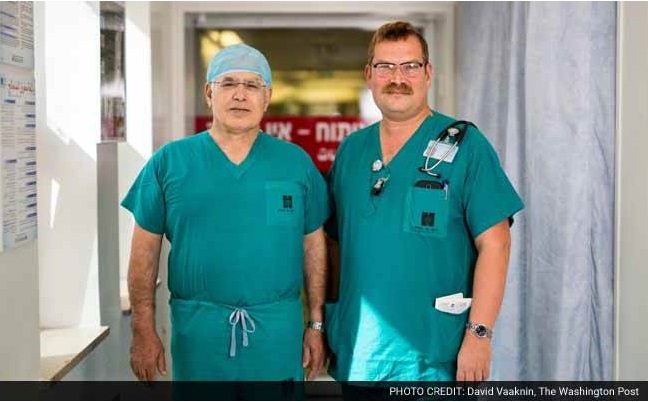 By William Booth and Ruth Eglash, The Washington Post
Jerusalem:  This isn't really a good news story. This is a sad story about a special place where Jews and Arabs come together to heal the broken bodies of victims and their attackers, some of them children. The staff call them "Bert and Ernie" or "Fried and Eid."
Ahmed Eid, 65, is a Muslim from the Galilee village of Dabburiya. Elchanan Fried, 41, is a Jew from Petah Tikva in central Israel. They both live in West Jerusalem.

Eid wears green scrubs and a scrub cap. Fried wears green scrubs and a knitted kippa. Eid is the head of surgery at Hadassah University Hospital in Mount Scopus. Fried is the head of the Intensive Care Unit. They both keep glancing at the time on their smartphones. They are on call.
For the past month – during a wave of Palestinian attacks on Jews and harsh Israeli responses, including shoot-to-kill countermeasures – the two have worked side by side.
This article also appeared on NDTV World, which provides a news service about India.