Last month, the Mexican Ambassador to Israel, H. E. Mauricio Escanero, visited Hadassah Hospital Ein Kerem accompanied by his cultural attaché José Alberto Navarro.
They were received by Hadassah Medical Organization management officials Prof. Yoram Weiss, acting director-general of Hadassah Medical Organization, Dr. Inon Buda, acting director de Hadassah Ein Kerem, Dr. Shiri Tenenbaum, deputy director de Hadassah Ein Kerem, Prof. Charles Weissman, Coordinator of Accreditation Initiative and former head of Department of Anesthesiology and Critical Care Medicine, Mexican doctors and residents at Hadassah Dr. David Laniado, Dr. Nisso Bechar, Dr. Jonathan Zaga, Dr. Gabriel Szidlo, as well as a representative of Hadassah international Jeanne Vachon-Flores, Latin America project manager.
Ambassador Mauricio Escanero and José Alberto Navarro had a tour of Hadassah Hospital Ein Kerem that included the Sarah Wetsman Davidson Hospital Tower where Dr. Laniado and Dr. Bechar showed them the Orthopedic department and Dr. Zaga gave them an inside VIP tour of the surgical room. They got a full explanation of the robotic technology and groundbreaking techniques of Hadassah Medical Center. Dr. Zaga and Dr. Laniado also took the visitors to the Traumatology Center in the Center for Emergency Medicine, which was also used to treat injured Ukrainian refugees just a week before.
During the meeting with management, the discussion focused on the different projects that Hadassah Medical Organization has with Mexico and Latin America such as the Hadassah Hospital Bosque Real in Mexico, the agreement with COMISCA,The Council of Ministries of Health of Central America and the Dominican Republic, the activities of the Health Network (Red de Salud) organized by Hadassah International and composed of medical and scientific institutions in Latin America, as well as future partnerships and collaborations that could be explored with Mexican hospitals.
This visit is in line with the recently created Hadassah Health LATAM Ambassadors Forum and its outcome will be beneficial for the relationship between Hadassah Medical Organization and Mexico.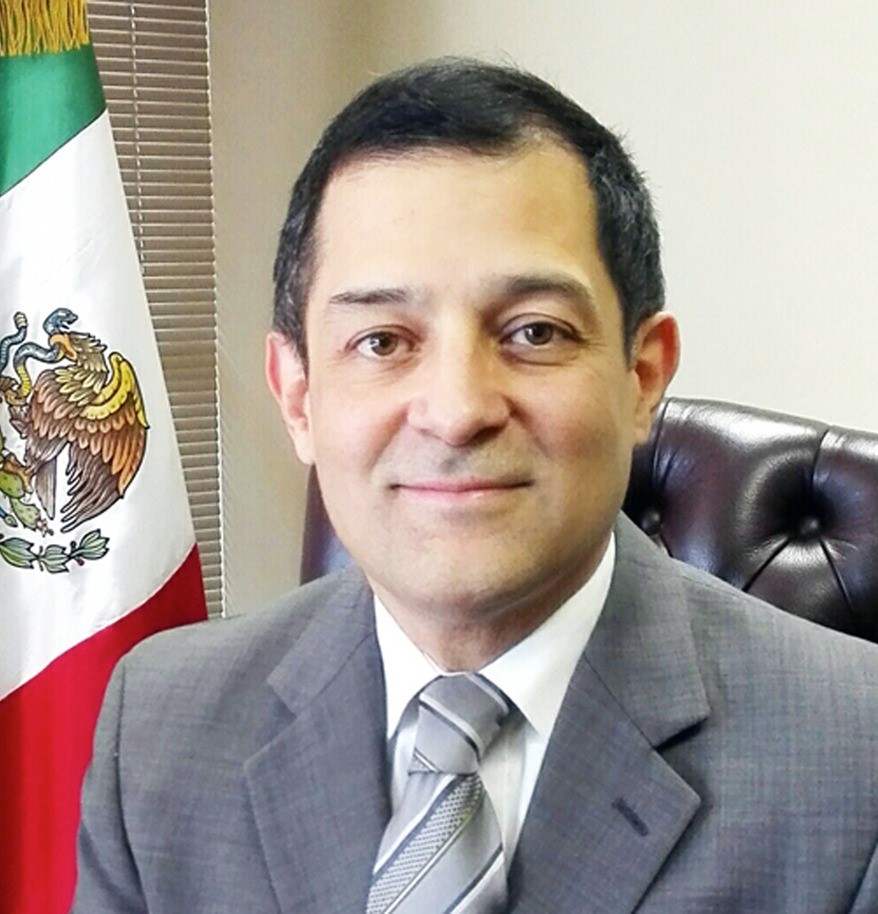 Ambassador Mauricio Escanero assumed his current position as Ambassador of Mexico to the State of Israel on June 24, 2021.
Previously, in the bilateral sphere, he has served as Head of the Mexican Mission to the European Union and Ambassador of Mexico in Belgium, Luxembourg, and South Africa, as well as in various diplomatic posts in the Embassies of Mexico in Australia, Jamaica, Japan and the United States. He also served in China as Minister and Head of Foreign Affairs at the Embassy of Mexico in Beijing and as Consul General of Mexico in Shanghai.
In the multilateral arena, he has served as a Minister in the Permanent Mission of Mexico to the United Nations in New York and as Alternate Permanent Representative to the Organization of American States in Washington DC and to UNESCO in Paris. He has also been Head of the Mexican Delegation in various international forums, including the UNESCO World Heritage Committee.
In the Mexican Foreign Ministry, he has served as Advisor to the Undersecretaries of Foreign Relations and Multilateral and Economic Affairs and as General Director of International Economic Promotion.
https://embamex.sre.gob.mx/israel/index.php/en/embassy/ambassador