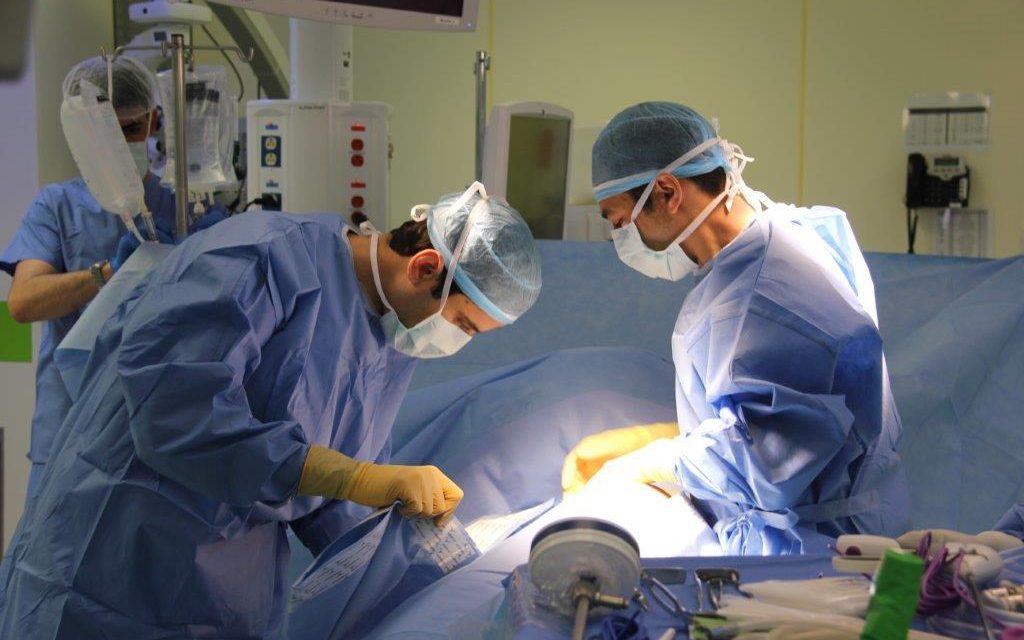 Meir Holtz donated his kidney to a stranger, not knowing that two months later his mom would follow in his footsteps.
Psychologist Linda Holtz, age 57, supported her son's decision and, after meeting the recipient's relatives, realized that Meir had changed the life of an entire family. "It was amazing," Mrs. Holtz relates. Mrs. Holtz was so moved that she sought someone who needed her kidney through the organization, Tormim Haii (Giving Life).
Soon she was connected with Ofra, who was in dire need of a kidney. Ofra Rafay, age 55, has been sick since she was a teenager. Recovering in Hadassah Hospital Ein Kerem, where she had the transplant, Ms. Rafay said she was looking forward to returning the home dialysis machine she'd rented.
Mrs. Holtz refuses the title of tzadeket (heroine). "That title belongs to many of the workers at Hadassah Hospital, particularly the transplant coordinator, Netta, who accompanied us through the process," she says. As she sees it, "I'm simply a person who doesn't have a good excuse not to do this."
Mrs. Holtz' husband, Alex, admits being worried about his wife. "My wife is decisive, and when she makes up her mind to do a mitzvah, there is no place for argument," he says. "The Hadassah staff is beyond great and I'm relieved that the surgery was successful."
Senior Transplant Surgeon Dr. Abed Khalaileh was thrilled that the surgery went so well and that the recipient received "an excellent kidney." Dr. Hadar Merhav, head of Hadassah's Transplant Unit, notes: "Ofra's new lease on life is the result of the extraordinary generosity of the donor and her family. We in Hadassah are proud to be part of Israel's altruistic donation program from which we get the best kidneys to transplant.  We're so pleased with our 100 percent success rate so far."