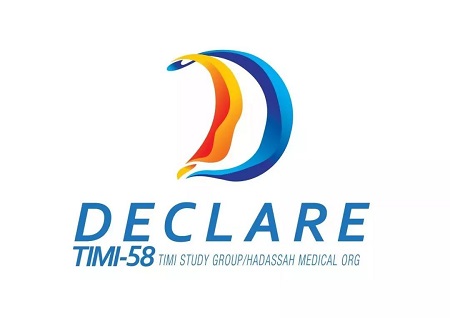 In a large multinational study that revealed the effectiveness of a medicine called dapagliflozin in reducing cardiovascular death from heart failure among high-risk diabetic patients, the first sub-analysis of renal data has also identified a 47 percent drop in decline of kidney function and renal death.
The study, titled DECLARE-TIMI 58, was co-designed by the Hadassah Medical Center and the Thrombolysis in Myocardial Infarction (TIMI) Study Group, established by the U.S. National Heart, Lung, and Blood Institute. It involved 17,160 patients at 882 sites in 33 countries. Prof. Itamar Raz, director emeritus of Hadassah's Diabetes Unit, was one of the lead investigators.
The study results were presented on June 9 at the American Diabetes Association (ADA)'s Scientific Sessions in San Francisco, California. Read the full article from the ADA.
The link for DECLARE.
The link for the full article from the ADA.