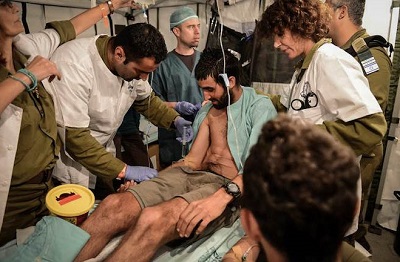 "We have already treated more than 400 orthopedic patients," reports Hadassah Medical Organization Orthopedic Resident and Nepalese Native Dr. Shree Krishna Kashichawa from the Israel Defense Forces' field hospital in Nepal.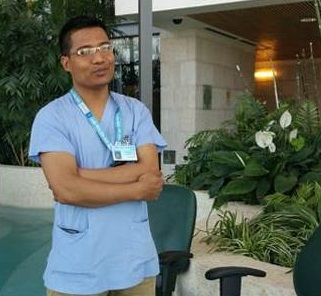 The IDF hospital is set up in the western part of Kathmandu, about eight kilometers from the center. Dr. Krishna reports that the IDF orthopedic team is a large one, comprised of surgeons, nurses, and paramedics.
"In our department," he says, "we are seven Orthopedic surgeons, including myself; my colleagues are the best and I am learning a lot." Dr. Krishna adds that their spine specialist has already performed six operations in the local hospital, near their field facility.
Dr. Krishna also relates that he was able to visit his family. Although still fearful because of aftershocks, they are fine. Dr. Krishna's parents and five married siblings live in the area most affected by the earthquake; the house where he was born was knocked down and is now uninhabitable.
Israel has one of the top disaster-relief teams in the world and is consistently among the first to send a delegation to help out on the ground.  For more information about the Israel Defense Forces' Nepal mission, see Hadassah Helping to Care for the Victims of the Nepal Earthquake and Dr. Uri Ilan heading to Nepal.
Update May 10, 2015
IDF delegation helps doctor who lost his home
After Dr Shree-Krishna Kashichawa treated hundreds of quake victim, he discovered his family home was devastated in the disaster. His Israeli colleagues quickly set out to build temporary shelter for them.
For more information please go to http://www.ynetnews.com/articles/0,7340,L-4655503,00.html