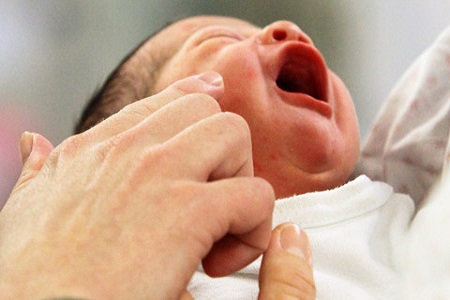 A decade ago, Liat* tried to commit suicide after experiencing horrendous abuse. Last year, she was happily married and soon became pregnant. Nevertheless, she worried that the nightmares of the past would impact her experience giving birth.
For help, she turned to the newly opened Corrective Birth Experience Clinic at Hadassah Hospital Mount Scopus. It was specifically designed to help women like Liat who had experienced traumatic personal suffering or difficult births. "For most women, giving birth is a positive and exhilarating experience, despite complexities and pain," says Dr. Lorinne Levitt, an obstetrician, and gynecologist who founded the new center. But others are terrified.
"Together with the mom-to-be, we need to confront her fears and work out a plan that suits her," says Dr. Levitt. Her team members have to know ahead of time what they should or shouldn't do or say.
Part of the plan is a pre-birth tour of the new Rady Mother and Child Center at Mount Scopus to familiarize the moms-to-be with the setting, including the delivery room.
"The team was with me the whole time," says Liat, "When I got to the delivery room, they knew about my situation and were fully prepared. For instance, they placed the heart monitor right in front of me so I could see my baby's heartbeat the whole time. I realized I could trust them. I can't put into words how significant this was for me and my family."
*Not her real name