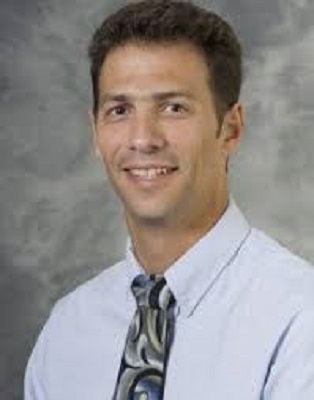 Prof. Haggi Mazeh, a specialist in general and endocrine surgery, is the new Director of the Department of General Surgery at Hadassah Hospital Mount Scopus.
Prof. Mazeh, who was born at Hadassah Hospital and educated at the Hadassah-Hebrew University School of Medicine, succeeds Prof. Achmed Eid.
Upon his appointment, Hadassah Director General Prof. Ze'ev Rotstein noted: "Haggi is a winning combination of an excellent surgeon and an academic physician, researcher, and teacher. Beyond all this, he is a devoted doctor, empathetic to the patients and loved by everyone."
Having served in the Israel Defense Forces Paratroopers' Brigade, when he finished his medical studies, he became a physician in the Paratroopers' Brigade Reserves. He did his internship in the Department of Surgery at Hadassah Mt. Scopus, as well as a year of residency at Mount Sinai Hospital, New York City, and clinical training in endocrine surgery at the University of Wisconsin, Madison. When he returned to Israel, Prof. Mazeh continued to develop endocrine surgery at Hadassah, establishing the department as one of the leaders in the field by working closely with many endocrinologists in Israel.
Prof. Mazeh has conducted numerous studies in the field of endocrine surgery (dealing with thyroid, parathyroid, adrenal, and neuroendocrine tumors), which have been published in prestigious scientific journals and highlighted at conferences in Israel and abroad. Having gained international recognition as an expert in the field, Prof. Mazeh is often cited by his colleagues.  
"Hadassah is the leading medical institution in Israel and surgery is one of the central fields of every hospital," says Prof. Mazeh. "To manage the surgical department where I grew up is both a great honor and challenge. The department has a great team of senior doctors who are leaders in their field. Together with the existing team, I hope to drive the Department to clinical and academic excellence and establish it as a leader in the field in Israel and the world. The department will be a magnet for senior physicians and outstanding interns in Israel."