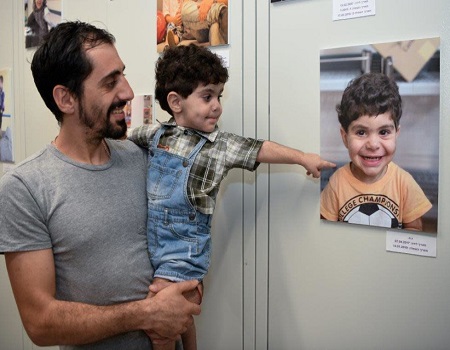 With a $4.75-million grant from The Leona M. and Harry B. Helmsley Charitable Trust, the Hadassah Medical Center has opened a new pediatric bone marrow transplantation (BMT) unit that greatly expands its capacity, enabling Hadassah's BMT team to provide life-saving treatment to approximately 100 children each year.
The new BMT unit will allow its pediatric patients to be housed in their own isolated space, as is required protocol following BMT transplantation in children.
Read the full story in the Jerusalem Post and Israel Nation News.
Photo caption: A father holds his son who had a bone marrow transplant at Hadassah during the ceremony to inaugurate the new center.