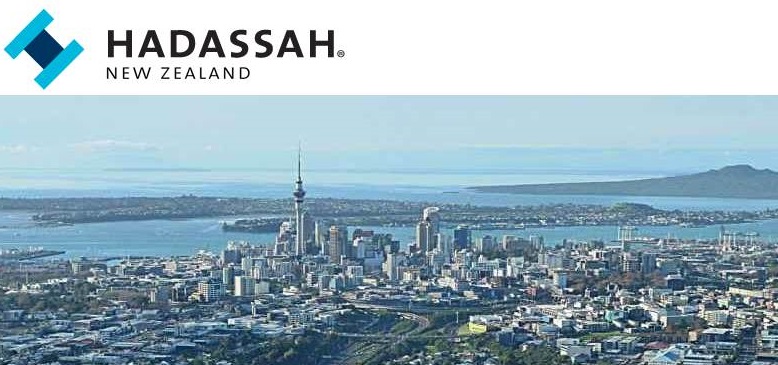 SAVE THE DATE!
HADASSAH INTERNATIONAL NZ
(Auckland branch)
ANNUAL GENERAL MEETING
Sunday 16th August 2015
5.00pm
Venue:  Raye Freedman Library,
588 Remuera Road, Meadowbank
Guest Speaker: Juliet Moses
"We shall not bear witness": the fight against anti-Semitism"
The Gaza conflict last year was life-changing for many Jews and Zionists. The level of animosity towards Israel was unprecedented and shocking, as was the anti-Semitism (since WW2) globally and in NZ. It became clear to many in the Jewish and Zionist community that the time for staying on the sidelines, keeping our heads down and hoping it will blow over has ended. We must engage, act more strategically, pro-actively and cohesively, and recognise that it is not possible to neatly demarcate the lines between anti-Zionism and anti-Semitism. Juliet will talk about the rise of anti-Semitism in NZ and globally, including the insidious campaign of delegitimisation and demonization against Israel; what measures and strategies are being taken to combat it; and, most importantly of all, what you need to know and how you can help.
All Hadassah members and friends most welcome.
PO Box 87-349 | Meadowbank, Auckland 1742 | New Zealand http://www.hadassah.co.nz | facebook.com/hadassahinternational