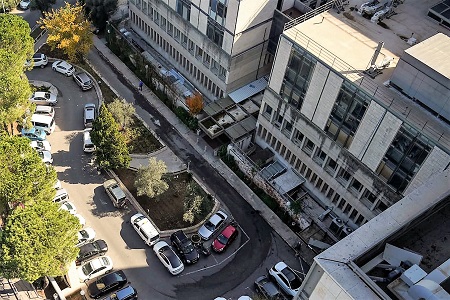 Hadassah proudly announces that its tertiary care hospital in Jerusalem, Hadassah Hospital Ein Kerem, is named among the best 250 hospitals in the world in two specialties: cardiology and oncology.
Recognized in the latest rating, which appeared in a Newsweek magazine survey for 2022, are the Irma and Paul Milstein Heart Center, headed by Prof. Offer Amir, and the Sharett Institute of Oncology, headed by Prof. Aron Popovtzer (it is the sole Israeli oncology institute to make the list in its category).
This is the third year that Newsweek has partnered with Statista, Inc., a respected global data research firm, to determine the best hospitals in the world. The ranking includes 25 countries, selected mainly on the standard of living/life expectancy, population size, number of hospitals, and data availability. The ratings are based on recommendations from medical experts, results of patient surveys, and key performance indicators on hospital care.
The full list of the best hospitals in the world you can check out here.