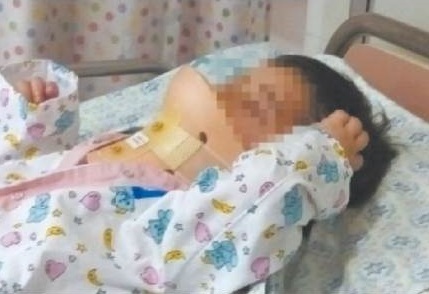 Politics have no effect on the obligation to save human life, Hadassah Medical Center physicians emphasize, having just performed a complex and innovative procedure to remove a tumor wrapped around the spinal cord of a three-year-old Palestinian boy from Gaza, thereby saving the child from permanent paralysis.
"The pathology of the child was difficult," reports Hadassah Senior Surgeon Dr. Josh Schroeder. "Saliman could not stand or look forward."  The Hadassah team, having never seen a growth this large before, reconstructed the boy's spine to give him a better quality of life.
Read more at:
http://www.israelnationalnews.com/News/News.aspx/211446#.VyEGyNUrLIU
http://www.timesofisrael.com/innovative-israeli-surgery-gives-palestinian-toddler-new-lease-on-life/
http://www.israelhayom.com/site/newsletter_article.php?id=33385
http://www.jspacenews.com/israeli-doctors-save-gaza-child-paralysis-complex-procedure/
http://www.jns.org/news-briefs/2016/4/27/22yw91ael72ow6bc0p0iuqkcktx0xc#.VyE66_krKUk=
Hadassah International is very proud of Dr. Josh Schroeder who is a Past President of Young Hadassah International Israel.