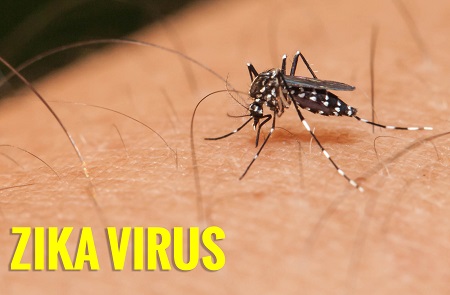 Prof. Dana Wolf, M.D, Head of the Clinical Virology Unit Dept. of Clinical Microbiology & Infectious Diseases at Hadassah is among the experts quoted recently in the New York Times in an article on the damage viruses can cause to unborn babies. This article is a reaction to the Zika epidemic.
According to Prof. Wolf, Zika is in the category of Rubella, a once threatening virus in the Western world, which is now taken care of by a vaccination.
What is even more dangerous is cytomegalovirus, CVM, which remains in our bodies forever. Research with stem cells being conducted by Prof. Benjamin Rubinoff, shows the attack pattern of this virus, which strikes the fetus just as nerve cells are being developed.
As a result of the tremendous interest in Zika, Prof. Wolf and her staff will apply the tools developed for CMV to Zika, They have recently opened a new laboratory dedicated to defeating the Zika virus. "We have had so many requests for help that we decided to work on this," said Prof. Wolf. "We received the virus from the American Center for Disease Control. Zika is dangerous in the interface between mother and unborn child. That has always been a Hadassah priority."