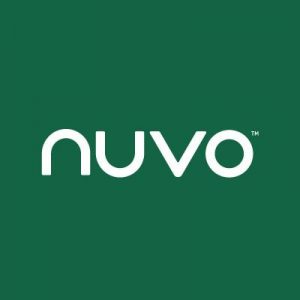 Princeton, NJ and Paris, France, March 18, 2019 – The need to acquire more and better pregnancy data in a manner that is convenient and accessible to women is a critical step in improving maternal and fetal health. Nuvo Group, an emerging leader in maternal-fetal connected health, presented positive results for its investigational remote monitoring technology (Invu by Nuvo™) as compared with cardiotocographs (CTG), the current standard of care (SOC), at the 66th Annual Society for Reproductive Investigation (SRI) Scientific Meeting in Paris, France.
"Our study showed that Invu enabled us to capture data and physiologic measures to inform clinically-actionable insights for each studied pregnancy," noted Prof. Simcha Yagel, MD, Head of the Division of Obstetrics and Gynecology at Hadassah Medical Center in Israel. "The remote platform is designed to measure markers of fetal and maternal wellbeing, including fetal heart rate, maternal heart rate and maternal uterine activity."
The study was conducted in partnership with Hadassah Medical Center in Israel; University Hospital in Heidelberg, Germany; The Perelman School of Medicine at the University of Pennsylvania; and the Eastern Virginia Medical School.