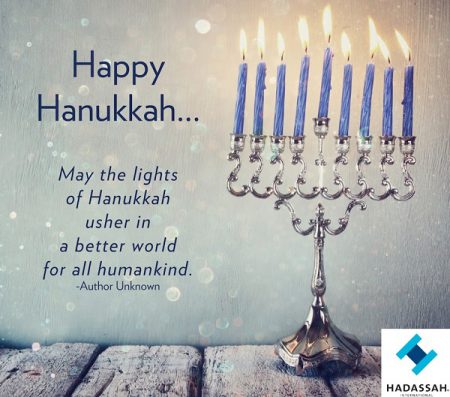 Dear Friends,
As the Holiday Season is upon us, we reflect on the past year, on those who have helped us, and shared with us our Hadassah International cause.
We value your support and partnership and are looking forward to continuing working with you in 2020.
On Hanukkah for eight days and nights, candles are lit, songs are sung, and dreidels are spun to remember a people's uprising and a holy miracle from more than 2,000 years ago.
Using this occasion, Hadassah International would like to wish you and your families Happy Holidays and a Successful New Year filled with peace and prosperity.
Hag Sameach!