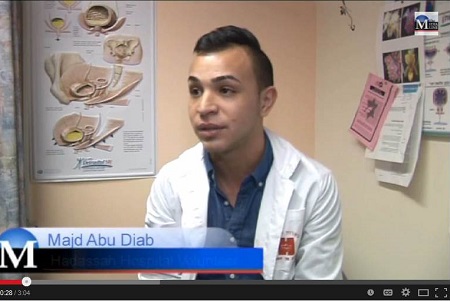 Majd Abu Diab, a Palestinian from a wealthy family, chose to participate in Israel's National Service by cheering up patients in the Physiotherapy Department at the Hadassah Medical Center.
Everything in life he wanted, he could have easily, he said. This is his way to give back.
As a staff member at Hadassah notes: "He has an amazing capacity for giving" and "deals with the patients with a smile."
Although Israel's National Service was created as an alternative to compulsory military service for Orthodox Jewish girls, more than 4,000 Arabs have participated.
Hear about Majd's experience in a video by The Media Line at