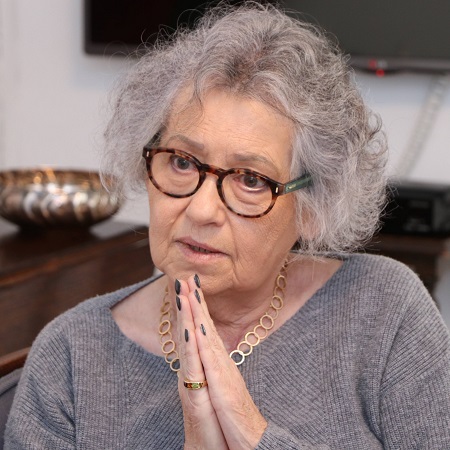 Why are the doctors at Hadassah's hospitals seen as global leaders in Israeli medicine?
Innovation, compassion, and global collaboration.
Take Dr. David Planer. A senior interventional cardiologist at Hadassah Medical Organization, Dr. Planer has played a key role in developing a new exploratory method of treating aortic arch aneurysms, a life-threatening condition with limited therapeutic options.
Through a collaboration between Israeli engineers and physicians, the NEXUS® aortic stent graft system is implanted in the aortic arch through a minimally invasive procedure, making it possible to replace the diseased segment of the aorta and close off the aneurysm or the dissection. The stent graft system is being developed by Endospan, a Herzliya-based startup. Dr. Planer has been involved in the device's development since the beginning, including pre-clinical animal studies.
In June, Vera Nagovski became the first NEXUS patient of Dr. Planer's team at Hadassah Hospital. For Nagovski, an x-ray tech who swam three times a week, it started with a headache that wouldn't go away, achy muscles and fatigue. Over time, it became clear that she had an inflammatory disease affecting her aorta, eventually causing a life-threatening aneurysm more than two and a half inches wide. She had already undergone open-heart surgery to replace the ascending part of the aorta a few years ago by Prof. Shapira at Hadassah, but her aorta disease progressed, now involving the arch.
Nagovski faced a devastating choice: another dangerous open-heart surgery or waiting for a sudden, deadly rupture. Luckily, Nagovski had a third choice, the new stent graft. "I admit I was scared, but I had faith in my Hadassah doctors."
I feel like a new person," said Nagovksi. "Thank you!"
Your support for Hadassah helps bring more breakthroughs to more patients.