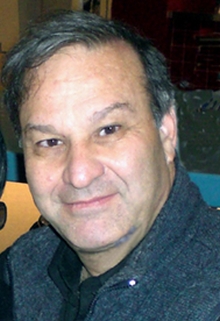 "Receiving orphan drug designation brings us one step closer to providing a next-generation medical countermeasure against ARS," notes Zami Aberman, Co-Chief Executive Officer and Chairman of Pluristem.
As Pluristem explains: The designation involves close guidance by the FDA, which may accelerate the path to potential marketing approval; orphan drug grants; tax credits; and seven-year market exclusivity upon marketing approval.
ARS (sometimes known as radiation toxicity or radiation sickness) is an acute lethal illness caused by irradiation of the entire body (or most of the body) by a high dose of penetrating radiation in a very short period of time. The syndrome affects the body's ability to form new blood cells (hematopoietic recovery). PLX therapy holds promise as a new treatment for cancer patients who suffer complications following high-dose radiation and chemotherapy.
The earlier, less effective version of PLX cell therapy was tested initially at Hadassah on terminally ill patients who had no other treatment option. The results were "very good," reports Prof. Raphael Gorodetsky, head of the Biotechnology and Radiobiology Laboratory in Hadassah's Sharett Institute of Oncology.
Pluristem recently reported positive data from non-human primate studies of PLX-R18 treatment for ARS. Conducted by the National Institute of Allergy and Infectious Diseases (NIAID) at the U.S. National Institutes of Health (NIH), the study revealed improvement in survival rates and the enhancement of recovery across all three major blood lineages: white blood cells, red blood cells, and platelets.
Pluristem reports also that PLX-R18 cells are being studied by the U.S. Department of Defense's Armed Forces Radiobiology Research Institute to examine the effectiveness of the cells as a treatment for ARS prior to, and within the first 24 hours of, exposure to radiation. Pluristem PLX-R18 cells are also being studied by Fukushima Medical University in Japan for the treatment of ARS and as an adjunct to radiotherapy in cancer patients.
A clinical trial at Hadassah with PLX-R18 is now in the planning stages, Prof. Gorodetsky relates.
Photo above: Prof. Raphael Gorodetsky, head of the Biotechnology and Radiobiology Laboratory in Hadassah's Sharett Institute of Oncology