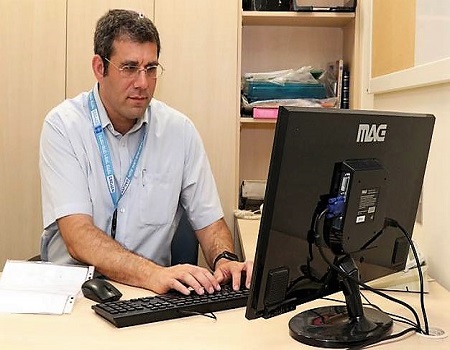 A team of Israeli neurologists from the Hadassah Medical Organization, in collaboration with colleagues from The Academic College of Tel Aviv-Yafo, have confirmed that ALS patients experience less pain if they have a positive attitude toward their illness.
Those patients who shun depression, the study findings reveal, have a higher perceived quality of life, regardless of their physical impairment. Dr. Marc Gotkine, head of Hadassah's ALS clinic and one of the lead investigators, explains that "doctors can help in this process."
Read in From the Grapevine how Dr. Gotkine approaches his patients, from the first moment he shares the diagnosis with them through subsequent visits as they begin to digest their situation and their options.
The Link:
https://www.fromthegrapevine.com/health/study-als-patients-positive-attitude-hope-lou-gehrig-disease-amyotrophic-lateral-sclerosis