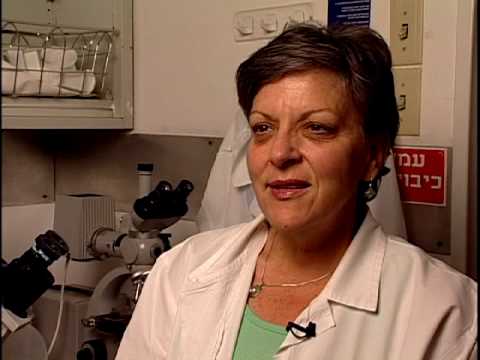 Prof. Dina Ben-Yehuda, head of the Hadassah Medical Organization's Department of Hematology, has been named Dean of the Hadassah-Hebrew University Faculty of Medicine–the first woman to have the position.
Prof. Ben-Yehuda, born in Haifa, decided at the age of three that she was going to become a doctor.  It was when her seven-year-old brother died of cancer. She was the first woman soldier to be awarded the Israel Defense Forces Chief of Staff citation for her initiative in the Yom Kippur War to gather information on those killed or missing in action. The initiative also addressed the importance of informing and supporting the families of these soldiers. Recently, Prof. Ben-Yehuda was awarded the Danielle Prize, "Healing with a Heart," given to doctors and nurses "who rise beyond their professions and give of themselves to patients."
Prof. Ben-Yehuda will continue to see her patients, conduct research, and mentor her students at Hadassah. "I am delighted that there is a new generation of young researchers who can carry on this work," she says. "When I choose residents," she notes, "they have to be the best in their field. But more than that, they have to pass the 'tear test.'  If they come to the hematology department and don't cry even once, they are not accepted."
Among her pre-clinical research projects is the invention of a protein, packaged in nanoparticles, whose mission is to invade and kill lymphoma and melanoma cancer cells.
See a Jerusalem Post article about Prof. Diana Ben Yehuda from January 2018.