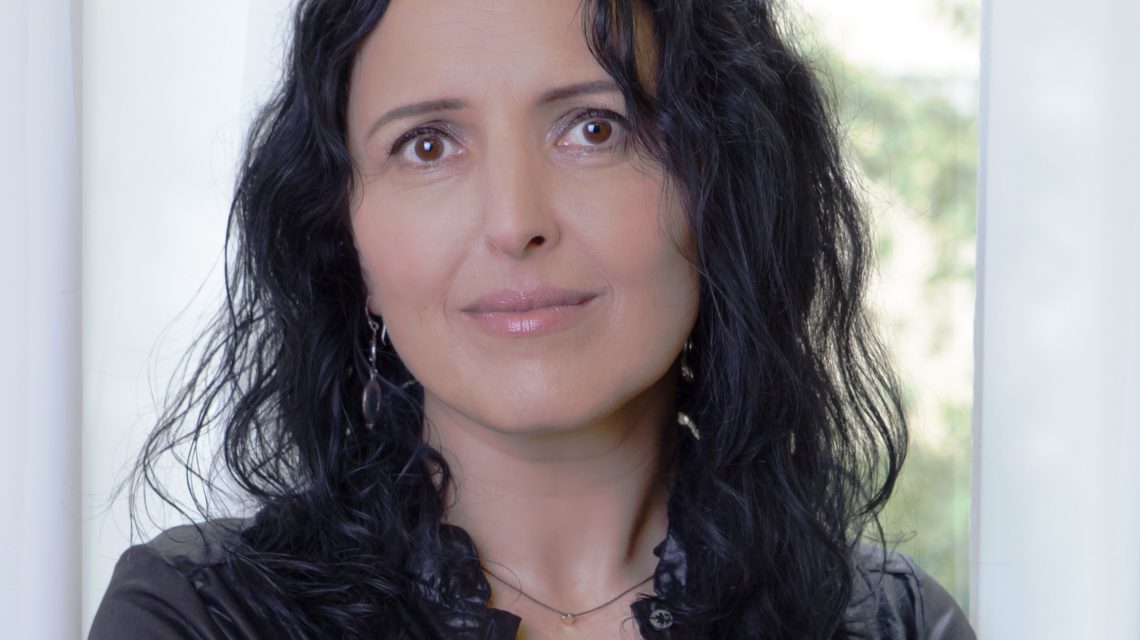 Squatting at an Israeli desert archaeological site, Prof. Hendrik Bruins examines a 3600-year-old volcanic ash. 
His broad interests include on-going investigations of ancient agricultural systems and food security in drought-ridden regions. He is a spry, 69 year old and a hands-on grandfather to 16 grandchildren.
Three years ago, he was dying.
In his mid-50's, the Dutch-born, Ben Gurion University scientist/historian developed mild physical problems, including swollen legs and somewhat elevated blood pressure. Doctors prescribed medication for the blood pressure, which helped some, but didn't solve the problem. In addition, he had chronic diarrhea and frequently turned red, as if flushing. He was still able, though, to go on with his teaching, research, and rich family life.
When he turned 63, however, the swelling in his legs became incapacitating. At first, his doctors thought that it was a side effect of the calcium blocker he was taking for his blood pressure, but then they ruled this out. He was referred for an echocardiogram.
"To my shock, the results revealed that one of my heart valves wasn't functioning," relates Prof. Bruins. "The doctor wanted to know if I'd ever used drugs!"
He hadn't. His daughter, Naomi Jones, a Hadassah midwife, suggested that he consult Hadassah Cardiologist Prof. Dan Gilon, a specialist in valve problems.
"As it turned out, he was also an internal medicine specialist," Prof. Bruins says. "It was his job to tell me the shocking truth: I had cancer and I needed open-heart surgery."
Prof. Bruin's cancer cells were producing such high levels of hormones that they had destroyed his valve and were wreaking havoc on other body parts. His local doctors had missed the symptoms of this neuroendocrine tumor and the related carcinoid syndrome. Neuroendocrine tumors (NETs) represent a heterogeneous group of tumors that develop from neuroendocrine cells. Because these cells are found throughout the body, NETs can arise in a variety of organs. Although they mainly appear in the gastrointestinal system (in the small or the large intestine, in the pancreas, etc.), they also develop in the lungs, thymus, thyroid, adrenal glands, and more.
Apple Co-founder Steve Jobs died as the result of one of these tumors.
Following a consultation with Hadassah Endocrinologist and NET specialist Dr. Simona Glasberg, Prof. Bruins underwent numerous tests to determine the source and extent of penetration of this slow-developing type of cancer. The tests revealed that the cancer had already reached his bone marrow, as well as his liver and numerous lymph nodes.
"It's hard to absorb such news," says Prof. Bruins. "I assumed my life was over and was ready to tell my students I was no longer available to teach and mentor them."
He recalls: "Dr. Glasberg suggested that I immediately take an injection which would reduce the growth of the cancer. Following the first injection, I felt better. My symptoms diminished. I took on two new graduate students and told the university I would need a short break to be in Jerusalem."
Prof. Bruins emphasizes that Hadassah, with its multidisciplinary NET specialists  and expert cardiothoracic surgeons, was able to handle his complex operation and achieve a successful outcome. Prof. Bruins is back teaching, and continues to receive treatment at Hadassah, taking part in clinical trials for a new medication being tested in a number of international NET centers.
Hadassah, a global leader in NET treatment and research, is also one of the few medical centers in the world that uses Peptide Receptor Radionuclide Therapy (PRRT), a novel nuclear medicine therapy for metastasized neuroendocrine tumors. PRRT involves the administration of a drug called 177Lutetium-Dotatate, which has the potential to kill the cancer cells.
"The Lutetium, produced in the United States, is sent to Israel's nuclear facility in Nahal Sorek for additional preparation, and then it is brought to Hadassah each week just before its administration to the patients," explains Dr. Glasberg. "To date, you cannot get this treatment in the US. Ironically, we have patients who come from the US to be treated here."
There are more than 1500 patients with these rare and deadly tumors being treated and followed by Hadassah's NET Unit.
Dr. Glasberg brings out: "Sir William Osler, a renowned Canadian physician, is known to have said: 'The good physician treats the disease; the great physician treats the patient who has the disease.' In my vision, the ultimate physician   treats the patient who has the disease, but also looks beyond the individual patient to deeply understand the disease and eventually find a cure. This is our top priority at Hadassah's NET Division and NET research laboratory."
Pictured above:  Dr. Simona Glasberg